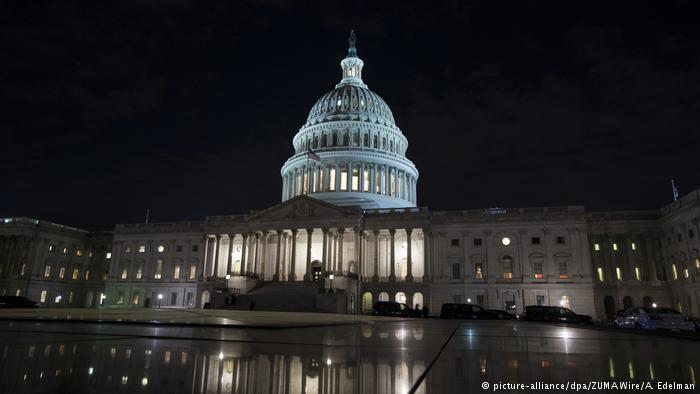 The US Senate on Saturday approved a nearly $1.5 trillion (€1.26 trillion) taxation bill by a vote of 51-49,  a narrow vote that reflects the controversial nature of the legislation.
A similar package was approved by the Republican-led House of Representatives last month. A final version of the legislation will now be negotiated by the two chambers before being sent to President Donald Trump to be signed into law.
Trump has said he wants this to happen before the end of the year. If it does, it will give him and his Republicans their first major legislative achievement of 2017.
Both bills were formulated in secret by Republican congressional leaders and Trump advisers. The Democrats gave no input.
Raising the deficit
The Senate passed the bill despite official predictions of a $1 trillion flood of budget deficits over ten years, adding to the current $20 trillion national debt.  In voting against the bill, Republican Senator Bob Corker of Tennessee was the only lawmaker to cross party lines.
Republicans say the package will benefit all people and boost the economy.
Democrats have, however, slammed the bill, saying it will benefit mostly the wealthy, largely by permanently reducing corporate income tax rates from 35 percent to 20 percent,  at the expense of lower-earning people, many of whom will receive only smaller individual tax breaks ending in 2026.
Democrat Senator Elizabeth Warren was particularly scathing after the vote, calling the Republicans "morally bankrupt."
The tax overhaul is the largest in the US since the 1980s.