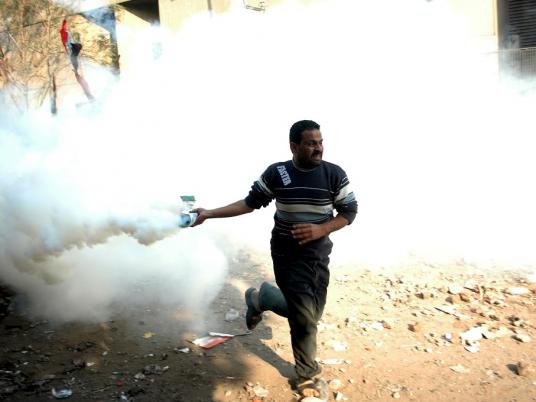 US State Department spokesman Mark Toner has said that there are no current licenses for exporting tear gas canisters to Egypt, and that the last shipment of canisters took place a week ago.
Toner also said his administration has strongly denounced the violence that took place during demonstrations in Egypt.
An Amnesty International report issued Wednesday called on the US to halt the export of tear gas canisters to Egypt, and make sure that no form of US weaponry is used in killing protesters in Egypt.
"Egyptian security forces must adhere to UN sanctions on the use of force," said Brian Wood, Amnesty's arms control manager.
Translated from the Arabic Edition