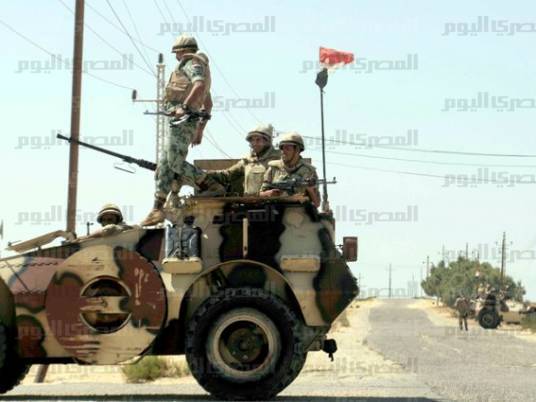 The United States is supporting and encouraging the regime of President Mohamed Morsy in combating terrorism and securing Egypt's borders, U.S. Ambassador to Cairo Anne Patterson has said.
"We support the Government of Egypt in its efforts to secure its borders and disrupt criminal and terrorist networks," Patterson
said
.
Patterson was commenting on the Country Reports on Terrorism, which the U.S. Department of State issued last week and which stated that "International terrorism poses a threat to the shared national security interests of Egypt and the United States."
This
report
is mandated by Congress to assess trends and events concerning international terrorism in countries around the world, including Egypt.
The section of the report about Egypt highlights the actions the Egyptian government has taken to fight international terrorism.
In 2012, the report said that the activities of the new Egyptian government were adequate given the multitude of challenges it faced, with room for improving its compliance to the international regulations for countering terrorism.
The report hailed the Egypt-brokered ceasefire between Hamas and Israel on 21 November 2012.
"The United States has engaged with our Egyptian and Israeli counterparts to strengthen and sustain the peace, in keeping with the President's pledge to Prime Minister Netanyahu to intensify efforts to help Israel address its security needs, especially the issue of weapons and explosives smuggling in Gaza."
The report also said that "with U.S. encouragement, Egypt has increased its focus on border security and on controlling weapons smuggling."