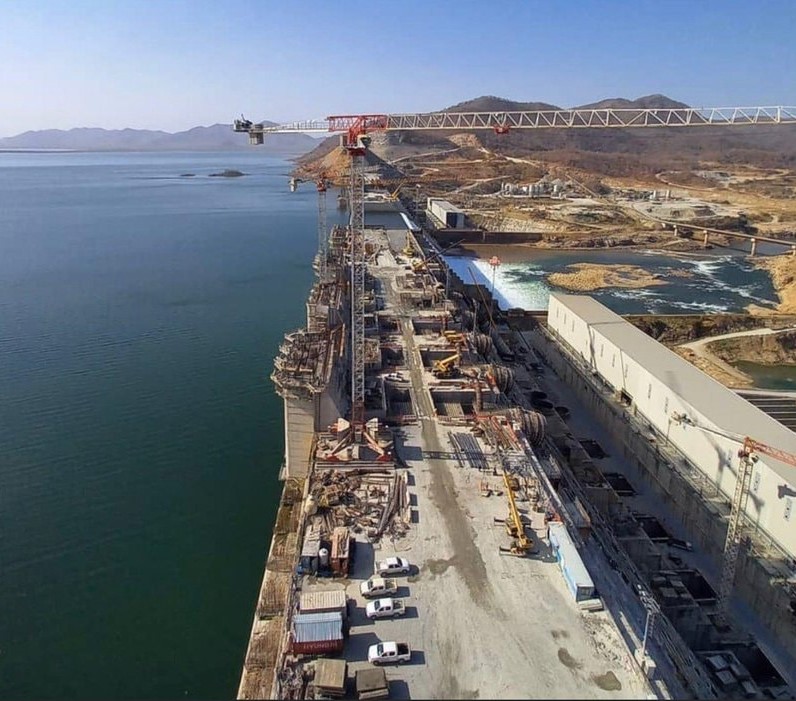 The US State Department called on Egypt, Sudan, and Ethiopia to enter into serious negotiations over the Grand Ethiopian Renaissance Dam, warning against any unilateral steps in the crisis.
The department urged the three parties to continue negotiations until a solution is found.
Egypt and Sudan had previously announced the failure of the two-day Renaissance Dam negotiations in the capital of the Democratic Republic of the Congo, Kinshasa.
Ethiopian Foreign Minister Demeke Mekonnen, said during a phone call with the US National Security Adviser, Jake Sullivan, that "the Renaissance Dam negotiations under the auspices of the AU are necessary, given that it is an impartial and fair observer."
President Abdel Fattah al-Sisi emphasized  in a statement last week that all options were on the table in terms of addressing the crisis, urging cooperation instead of conflict between all sides.
Meanwhile, the Sudanese Minister of Irrigation, Yasser Abbas, confirmed that his country has taken measures to confront the possibility of water shortages with the second filling of the Renaissance Dam in July 2021.
Abbas said, in a press conference, that "Sudan is taking measures to confront the possibility of water shortages with the second filling of the Renaissance Dam, including storing one billion cubic meters of water in the Roseires Dam."
Abbas criticized Ethiopia's position on the Renaissance Dam negotiations, saying: "Our country will protect its interests and the safety of its citizens with all possible options in accordance with international law against any unilateral action regarding the Renaissance Dam."
He continued, "Ethiopia, by rejecting the quartet mediation, is working to waste time and start the second filling of the Renaissance Dam without an agreement."
Ethiopia insists on the second filling of the reservoir of the Renaissance Dam next July, while Egypt and Sudan reject any unilateral action by Ethiopia without reaching an agreement.
The three parties have held several rounds of negotiations over the past decade, but have ultimately failed to reach an agreement.
The construction of the dam, which began in 2011, is considered to be one of Egypt's most serious water issues.
Egypt, which relies considerably on freshwater from the Nile, has voiced fears that the GERD would negatively impact the country's water supply, and has insisted that measures be put in place to protect downstream countries in case of drought during the dam's filling process.
Ethiopia, on the other hand, has stressed the importance of the project to bolster its economy, where more than half of the population currently lives without access to electricity.