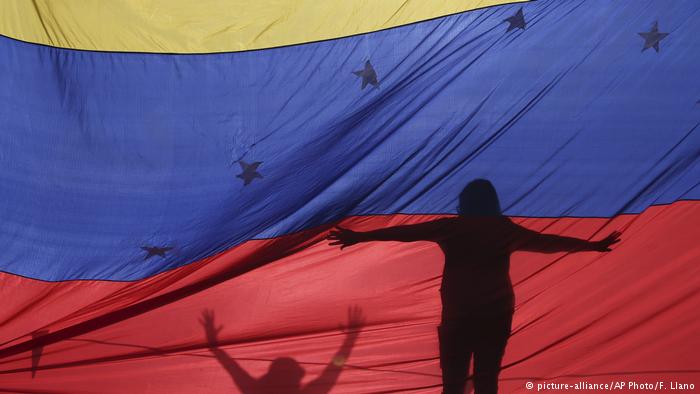 Venezuelan President Nicolas Maduro on Wednesday called for a snap general election to coincide with the presidential vote on April 22.
Maduro said the general election should include parliament, state councils and municipal bodies to ensure a "comprehensive renovation."
The president said the all-powerful Constituent Assembly will decide on whether to hold parliamentary elections two years earlier than scheduled.
If Venezuela moves forward with a general election, it could upend opposition control of parliament after the Democratic Unity Roundtable (MUD), Venezuela's main opposition alliance, announced a boycott of the presidential election earlier on Wednesday.
Calls for boycott
The opposition coalition said it could not participate in the presidential election without guarantees from the government that the vote would be free and fair.
MUD demanded that the presidential election take place in the "second half of 2018" and held under a "balanced" electoral commission with the participation of independent international election monitors.
"In the name of the immense majority of Venezuelans, we challenge the Maduro government to measure itself against the people in real elections" later this year, the coalition said.
Shortly after the opposition's announcement, Maduro said the election will go forward no matter what the circumstances may be. "We are going to the elections come rain, shine or lightning, with or without the MUD," he said.
Struggling
The Venezuelan government has struggled to deal with an economic crisis after oil prices collapsed in 2014. Maduro has witnessed support for his presidency plummet after his government failed to redress chronic shortages of food, medicine and basic supplies.
Last year, Venezuela was rocked by near-daily anti-government protests that left more than 100 people dead in the first half of the year. However, demonstrations slowed down after the Constituent Assembly stripped the opposition-held parliament of its legislative powers in August.
Meanwhile, the government has forced out allies-turned-critics from key positions, including former Attorney General Luisa Ortega Diaz. Analysts believe Maduro is attempting to consolidate power as he heads into presidential elections practically uncontested for a second six-year term.