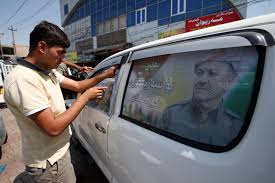 Vice Media co-founders issued an apology on Saturday, saying the Millennial-focused media company had allowed a "boy's club" atmosphere that included sexual harassment to flourish.
Vice Chief Executive Officer Shane Smith and co-founder Suroosh Alvi released a statement after the New York Times published a story outlining four settlements by the company involving allegations of sexual harassment or defamation against Vice employees. The newspaper also reported that more than two dozen women had experienced or witnessed sexual misconduct at the company.
In the emailed statement sent to Reuters addressing Vice staff, Smith and Alvi said three employees had been fired for "unacceptable behavior." Smith and Alvi also laid out steps the company is taking to improve the work atmosphere for women, including hiring a new human resources chief and committing to equal pay for men and women by the end of 2018.
"From the top down, we have failed as a company to create a safe and inclusive workplace where everyone, especially women, can feel respected and thrive," they said.
In apologizing for allowing the "inappropriate behavior" to permeate the company, Smith and Alvi said past dysfunction and mismanagement were allowed to "flourish unchecked." They added that they wanted to express "extreme regret for our role in perpetuating sexism in the media industry and society in general."
Neither Smith nor Alvi were accused of misconduct in the New York Times story. A spokesman for Vice did not respond to a request for further comment on the story.
Vice, which started as a Montreal punk magazine in 1994, attracted top investors in recent years as the multimedia company evolved into a news and entertainment platform that catered to Millennials.
The Walt Disney Co owns an 18 percent stake. Private equity firm TPG in June invested $450 million in Vice, valuing Vice at about $5.7 billion. Representatives for both Disney and TPG could not immediately be reached for comment about Vice's apology.
Other changes outlined Saturday by Vice include the formation of a diversity board that includes feminist icon Gloria Steinem, clarified sexual harassment policies, and expanded maternity and paternity leaves.