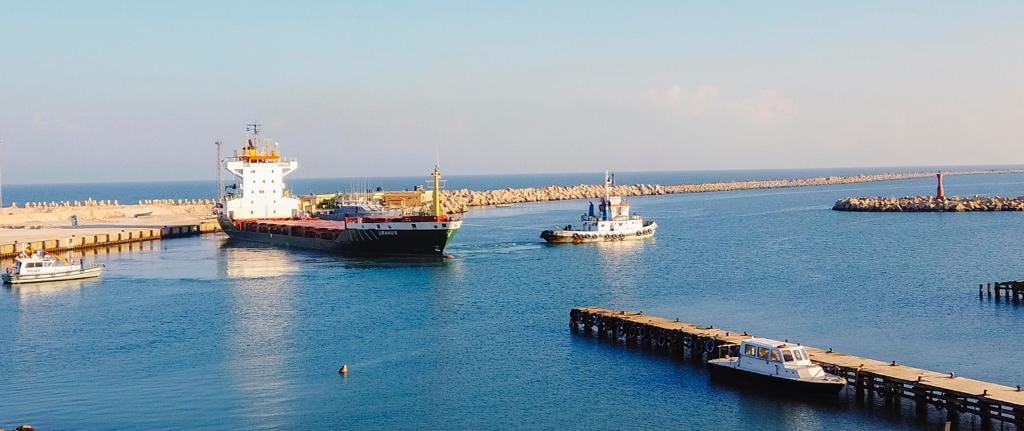 The Suez Canal Economic Zone (SCZone) announced that it is developing the Arish Port in North Sinai to match up with international ports in the Eastern Mediterranean region allowing it to receive ships carrying up to 20,000 to 30,000 tons, after deepening the draft for 12 meters in order to meet the demands for customers of Sinai Peninsula products.
The head of the SCZone Yahya Zaki told Al-Masry Al-Youm on Friday that the port renovation operations aim to increase circulation rates and expand the traded goods – whether general or strategic – in addition to providing job opportunities for the people of North Sinai and other governorates in all areas that serve the port's activities.
Zaki explained that the port enjoys a unique location on the Mediterranean Sea as it connects the continents of Europe and Asia, a factor which has necessitated its development – especially as it is the only port in the Sinai Peninsula that receives modern ships carrying huge tons and exports Sinai's goods such as cement, sand, salt and marble.
He added that the development operations, taking place in cooperation with the armed forces, aim to complete the project within two years and bring it to international levels.
The SCZone's head noted that there are facilities granted to exporting companies to open new markets for them in Europe and North Africa, as 70,000 tons of Sinai's products (salt and cement) have been exported since the port was restarted to Russia, Syria, Greece, Morocco and Libya.
The SCZone also announced the departure of the ship Uranus from Arish Port on its way to Morocco, with a load of 6,000 tons of packed white cement from Sinai, as part of the continued export of raw and packed Sinai products from the port, since it restarted in January after a halt of eight years.
The port received the ship coming from Greece on Thursday, flying the flag of the Togo. It is the fifteenth ship that the port received after restarting, and the fourth of its kind in terms of exporting packed white cement by the Sinai White Cement Company.
Edited translation from Al-Masry Al-Youm