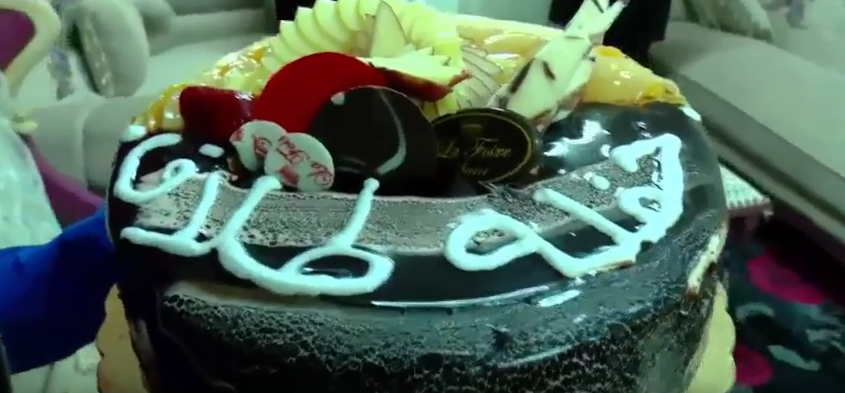 Twenty-seven-year-old Dina Ismail threw a party on Wednesday to celebrate her divorce after being married for 40 days, then fighting to get a divorce for the past two years.
Ismail told BBC Arabic that she is celebrating "escaping the tragedy she's been living," adding that now she performs the role of both mother and father. She also added that she is not ashamed to be labeled a "divorcee" if it helps her build an independent life as well as career.
"I have repented and went back to God," joked Dina, in a common phrase Egyptians use to poke fun at their past mistakes.
Dina's mother said she had conflicting emotions regarding her daughter's divorce, saying that on one hand she is upset about it, but on the other she is relieved her daughter's "nightmare" is over.
In a video posted by BBC Arabic, her mother can be heard telling Dina "I hope God gives you a better husband," to which Dina replies "never again."
https://www.youtube.com/watch?v=9TgnB3wliz8
The National Council for Women has been holding several sessions recently seeking to fight the high divorce rates prevailing in Egypt. The sessions aims to address sensitive questions that most couples and families stir clear of discussing.
Dina Hussein, a member of the National Council for Women, says her dream is for the course to be "obligatory for all those who are entering a marriage."
The course, led by professionals, includes interactive and practical activities to give wives and husbands different perspectives.
In 2017, the divorce rate in Egypt reached 60.7 percent in urban areas, and still stood relatively high at 39.3 percent in rural areas and villages, according to the Deputy Minister of Health and General Supervisor of Councils of Population, Childhood and Motherhood, Maysa Shawky.
The data from the 2017 Egyptian national census revealed that the total number of divorcees in Egypt had reached 710,850, Shakwy said.
200,000 marriages ended in divorce in 2017, most of them occurred with couples aged between 25-30 years old, she added.
Shawky then stressed that awareness must be raised in order to avoid this phenomena.
The Egyptian church requires mandatory awareness courses for couples getting married, Shawky said, as do the ministries of endowments and health, to help prepare the couples for the reality of married life.
The leading causes for divorces in Egypt were cited as financial troubles, social conflicts between spouses, lack of responsibility, drug addiction, and the meddling of family and friends in the married couple's life.