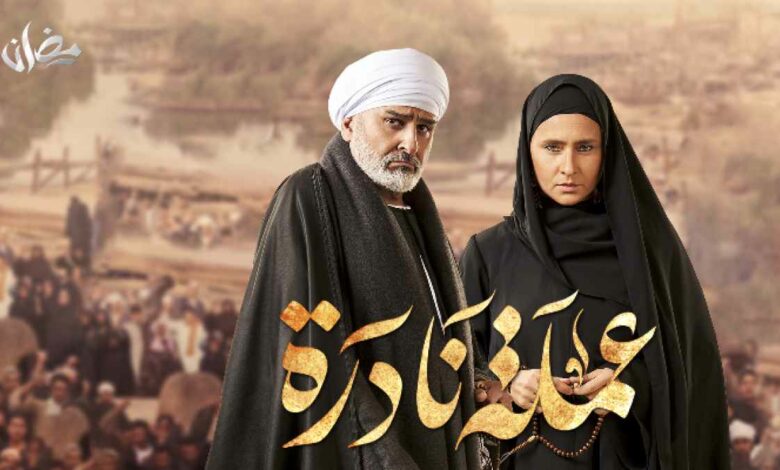 The El-Adl Group Multimedia, the company producing the "Omla Nadra" (Rare Currency) series, have released the official promo for the show which is part of the Ramadan 2023 drama season.
View this post on Instagram
The promo features acclaimed Egyptian singer Mohamed Mounir performing the theme song, saying: "Time wrote my name … on the two shutters of the door."
The series is a love story between Nadra, (Nelly Karim) and Belal (Ali al-Tayyeb), and the promo features conflicts between Karim's character and Abdel-Jabbar, (Jamal Soliman).
And at the end of the promo, Nelly Karim says: "When our Lord gives you a baby and you feel that he has no one else but you … even if you have no teeth, fangs will grow for you, and if you have no claws, claws will grow for you."
Omla Nadra's plot
This drama is the story of a conflict in a traditional Upper Egyptian village between the "Abdel-Jabbar" family and the "Abu Asaya" family.
Nelly Karim's character is locked in a fierce battle with her deceased husband's family, refusing to let go of her inheritance.
The stars of Omla Nadra
The series stars Nelly Karim, Jamal Soliman, Ahmed Eid, Kamal Abu-Ria, Jumana Murad, Farida Saif al-Nasr, Ramzi el-Adl, Nada Mousa, Maryam al-Khosht, Ali al-Tayyeb, Mohamed Fahim, Hisham Ashour, written by Medhat el-Adl and directed by Mohamed el-Adl and produced by Gamal al-Adl.
Nelly Karim returns to cooperate with scriptwriter Medhat al-Adl after five years, since they presented the series "L Aala Sear" (For the Highest Price), in Ramadan 2017.