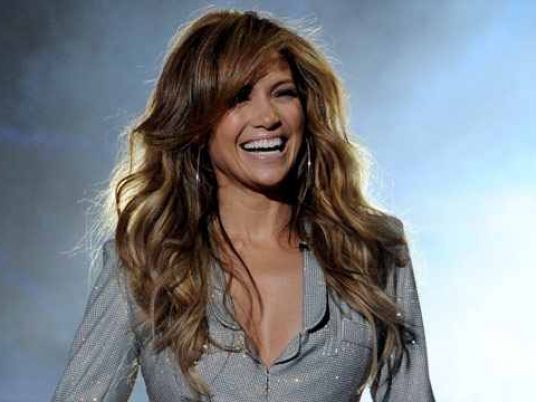 Venture Lifestyle Events confirmed on their Facebook page that renowned star Jennifer Lopez will hit the North Coast's stage this summer on August 9. The announcement alleged that the event will celebrate the global star's birthday.
The concert will be held in Alamein's Seacode beach club, North Coast.
The intriguing news was confirmed when Lopez officially announced that she will perform in Egypt, displaying the concert's date on her official website.
"You are promised a once in a lifetime musical experience, as you will be witnessing the QUEEN herself smashing new and classic hits, dazzling wardrobes & jaw dropping dancing choreography," Venture Lifestyle Events said on Facebook.
The organizing company posted an electrifying video featuring clips of some of the megastar's thrilling concerts, avowing that the global star plans to bring her fans a memorable, dazzling show.
Venture Lifestyle asserted that the "non-stop" concert will overwhelm all fans with an arrangement of their favorite Lopez hits. The company stirred audiences, saying, "Get ready for the biggest party of the year."
The tickets are available for booking on Tickets Egypt, divided into three tiers: the standing ticket set at 1,500 LE, the golden circle ticket set at 2,500 LE, and the VIP ticket set at 3,750 LE.
"It's My Party tour, the tour is coming!" Lopez said with enthusiasm on her Facebook account.  "It is here," she added.
Egypt's concert is amongst the series of "It's My Party" concerts in which Lopez will perform in several countries across the world including Russia, Turkey, US, Canada and more.
Two months ago, outlets published conflicting news that circulated about this concert. The organizing company announced the news of the performance last March. However, neither Lopez nor the Musicians Syndicate confirmed the news.
In response, Alaa Salama, head of the work committee at the Musicians Syndicate, previously stated that the syndicate did not provide any organizing company permission to hold a concert for the prominent Lopez. He added that one organizing company had asserted its desire to bring Lopez to Egypt; however, the syndicate did not authorize permissions.
Meanwhile, Lopez's events calendar didn't include the Sahel performance at that time, which aroused doubts about the concert, which is now confirmed to be happening this summer in August.
Lopez is an illustrious American actress, singer, dancer and producer. She thrived in the artistic worlds of both acting and pop dance when her album J. Lo reached No. 1 on pop charts, and her film, The Wedding Planner, made it to the top spot at the box office directly following its release.