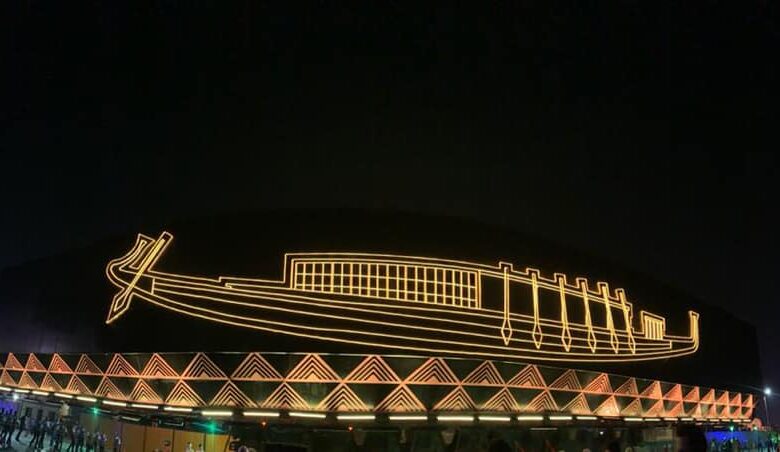 The Grand Egyptian Museum has succeeded in installing the metal structure containing the first boat of King Khufu in its final display in the museum at a building specially allocated to King Khufu's fleet, the Antiquities Ministry announced Saturday.
The boat was transferred to the museum at Saturday dawn, coming from the area of ​​the Pyramids of Giza according to the Assistant Minister of Tourism and Antiquities for Archaeological Affairs at the Grand Egyptian Museum, Al-Tayeb Abbas.

The ship will remain inside its metal hull until the completion of the Khufu Boat Museum building, where a tight environmental control system was set up to monitor temperatures and humidity.
As soon as the boat arrived and was installed, archaeologists and restorers at the museum examined the boat, Executive Director of the Restoration and Transportation of Antiquities at the Grand Egyptian Museum, Issa Zeidan said.
Their inspections proved that the boat was in good condition and was not impacted by the transportation process, thanks to excellent preservation and packaging work carried out by the team of restorers and archaeologists, who used careful measurement and control devices to absorb vibrations around the boat during its trip.
He added that the restorers will begin restoring and rehabilitating it until it is presented in its final form.