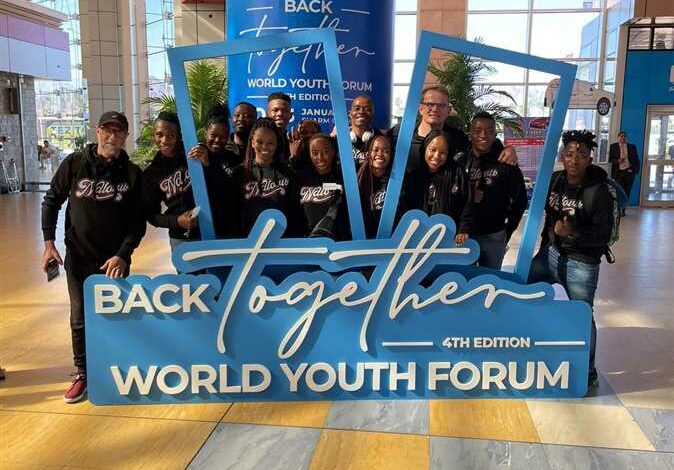 South Africa's Ndolovu Youth arrived at Sharm el-Sheikh Airport on Saturday to participate in the World Youth Theater.
The choir had participated and reached the finals of the "America's Got Talent" show. They performed a variety of beloved international songs in a brand new way way, with millions of views on their YouTube channel.
The World Youth Theater brings together young artistic talents from around the world under the slogan "Art: Reviving Humanity", and returns after the difficulties brought on by the coronavirus pandemic to present a variety of artistic performances.
The World Youth Theater is a meeting point founded by youth for youth; bringing together promising artists from around the world to present their superior talents and express their cultures through a variety of cultural activities.
The World Youth Theater launched its first edition at the World Youth Forum 2018 and achieved unprecedented success, which prompted the Forum's management to repeat the experience in the second edition of the World Youth Theater in 2019.
Over the course of two years, the World Youth Theater included 300 talents from 27 different nationalities and presented 44 shows.
The theater also hosted more than 127 nationalities for its third edition during 2021.