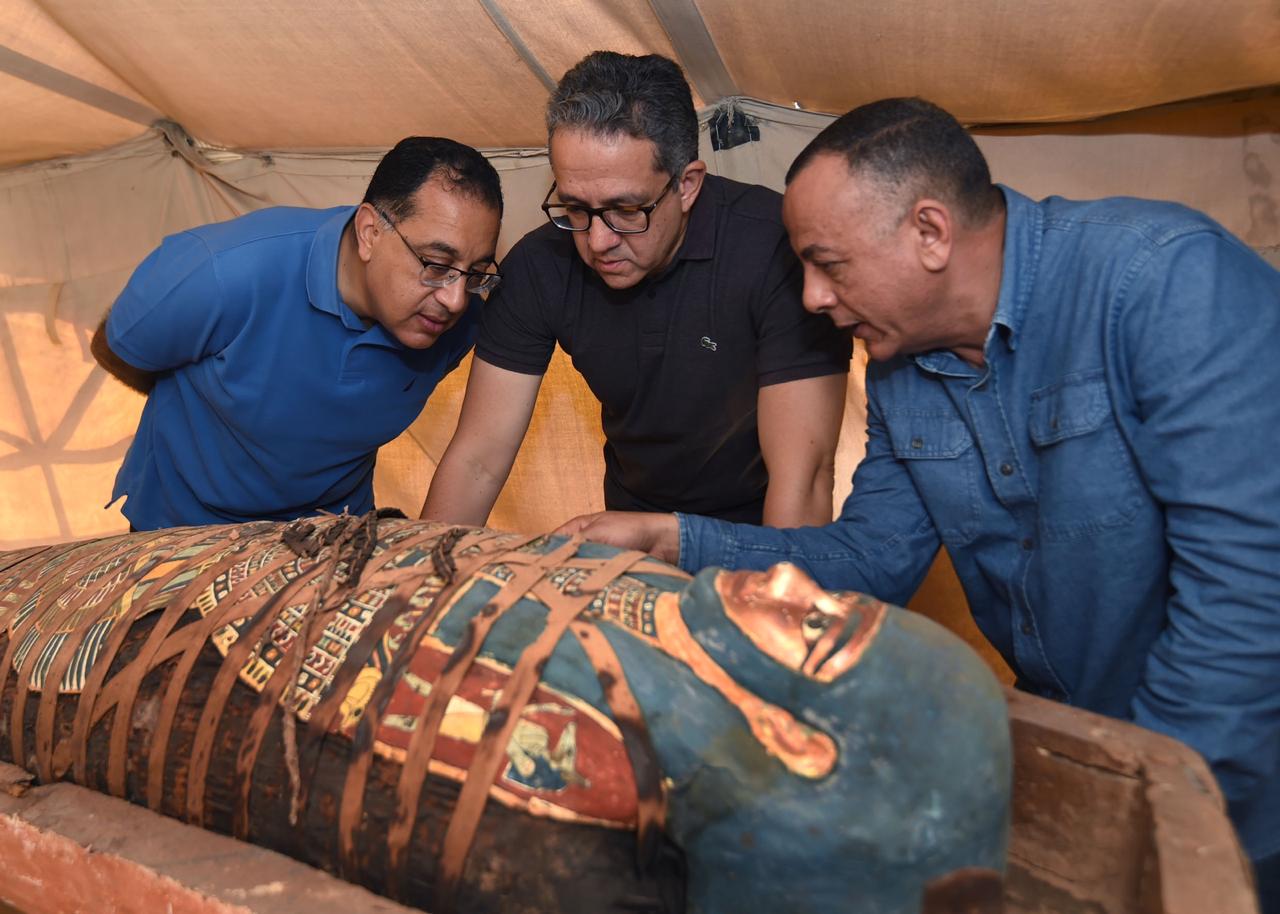 Egypt's Tourism and Antiquities Minister Khaled al-Anany unveiled details of the latest archaeological discovery in the Saqqara area, announced Saturday in the presence of public figures and representatives from local and international media.
The archeological discovery follows from the findings announced on October 3, extracted from the well that Prime Minister Mostafa Madbouly descended about three weeks ago.
During a press conference, Anany said the number of coffins discovered in the well exceeded all expectations, with over 160 coffins uncovered thus far including the 59 from the first finding.
He added that excavation work has not even finished.
This new finding consists of over 100 sealed coffins dating back to the Late Period of ancient Egypt and the Ptolemaic period, Anany explained, in addition to over 40 statues of deities, funerary masks, gilded masks, and two wooden statues.
These discoveries were all extracted from the three wells in the area, he said.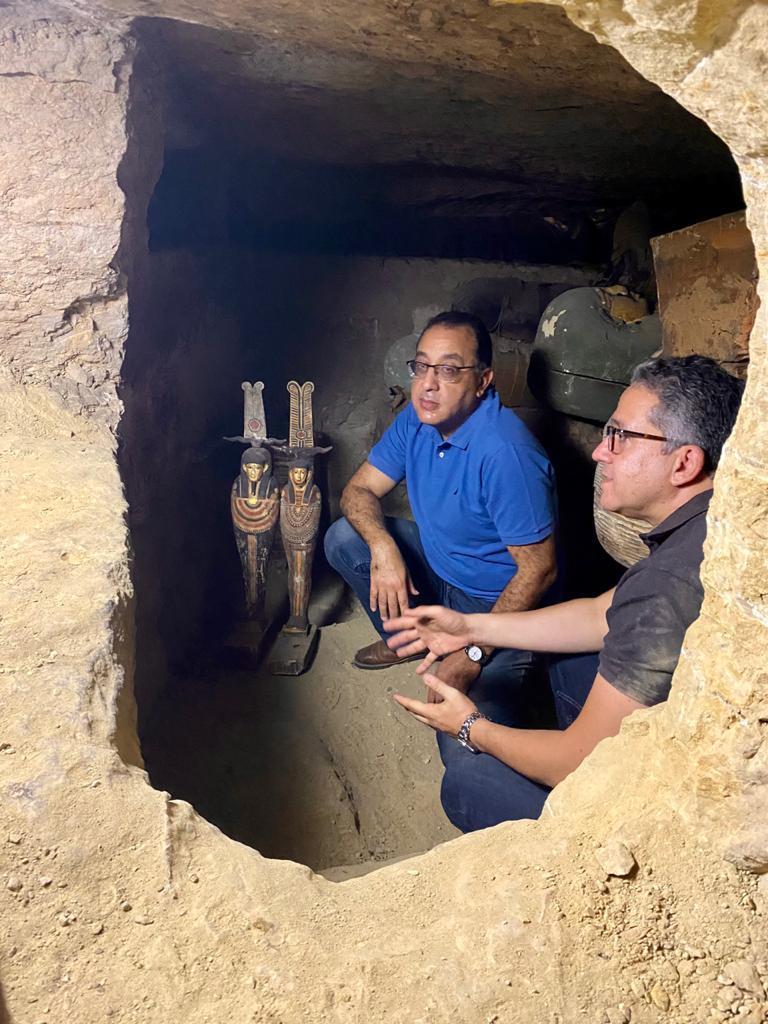 The artifacts and coffins will be distributed between the Grand Egyptian Museum, the National Museum of Egyptian Civilization, and the Egyptian Museum in Tahrir, he said, in addition to the New Capital Museum in its first official opening in the City of Culture and Arts.