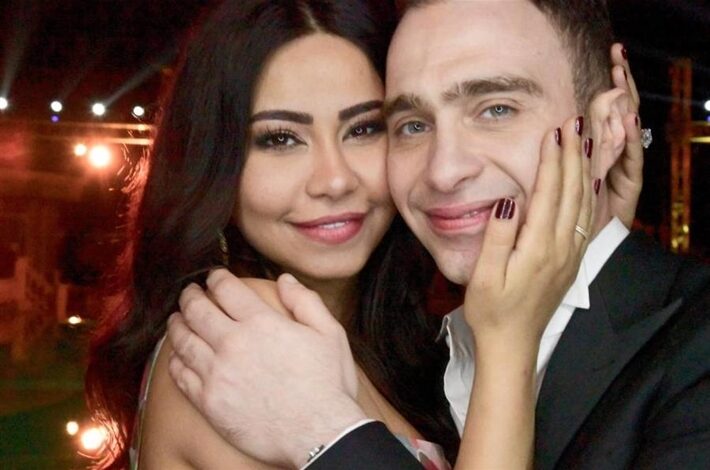 A video clip showed singer Sherine Abdel Wahab and her husband singer Hossam Habib in public, happily reunited after their divorce.

Abdel Wahab was shown playfully flirting with her husband to the tune of her song "Sabri Aleel" (My Patience is Limited) amidst the applause of the audience.
Abdel Wahab, is preparing to give a concert, January 12, in Kuwait. She is set to perform some of her best songs, new and old. It will open to public at eight pm while the concert will begin at nine pm Kuwait time, and continue for three hours.
Reunited
Sherine Abdel-Wahab has returned to Hossam Habib again, announcing that they were getting married.
The news was reported by "al-Hekaya" (The Story) talk show of Amr Adib on MBC Masr channel, which broadcast a picture of the signing the marriage contract between the couple.
Sherine apologized to Habib for everything she said against him, and made it clear that what happened was just a normal argument.
She said that Habib is a very good person, and that she had made a mistake when she came out to speak in public about her husband.
Sherine revealed that she has been undergoing psychological treatment since she gave birth to her two daughters, Hana and Maryam.
During a telephone interview with "al-Hekaya," she said "I still undergone psychiatric treatment since I gave birth to my daughter Hana, and Maryam, not recently… You are tired of me, but I will never let you down."
The actress continued, "I was taken by surprise by the idea of admitting me to a hospital in this way, and I thank my brother Mohamed for introducing me to this hospital."
Hossam Habib spoke about the history of their relationship, saying: "Our life was open, that created the problems. We now set rules, each one honors the other and remains proud of him."
He continued, "We agreed that we each focus on our life, and we agreed on each one of us makes the other happy, and we decided that our life is just for us."