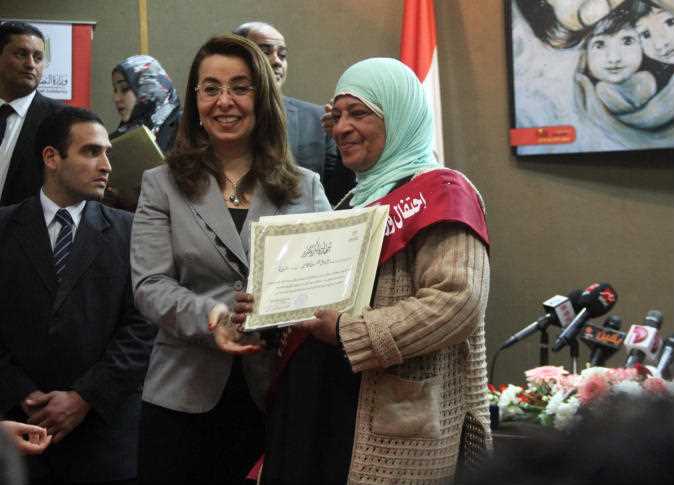 The son of a woman announced to be Egypt's Mother of the Year for 2018 assaulted on Tuesday Assistant Social Solidarity Minister Somaya al-Alfy during the announcement of the recognition for the country as a whole and for each governorate.
The ministry said in a statement said that Ahmed, son of Salwa Yahya Saad, the winner of the Mother of the Year award, has a mental disability, was highly disturbed, and that his family failed to control him.
The statement said that Ahmed went up to the platform of the press conference, and tried to smash the microphones of satellite channels, before his mother embraced him, to calm him and contain the situation.
The ministry said that Alfy is unharmed, and completed the press conference undisturbed in addition to conducting several television interviews after its conclusion.
Social Solidarity Minister Ghada Wali declared Salwa Yahya Saad, from Giza governorate, the Mother of the Year for Egypt in 2018, and also announced the Mother of the Year for each governorate.
Wali said that there were more than 824 candidates in the competition for this year.
She added that the criteria were the value of education and the work of women and encouraging families with the least number of members.
Wali said that the mothers of the year for all the governorates will be honored by President Abdel Fattah al-Sisi during a big celebration on Wednesday.
Edited translation from Al-Masry Al-Youm