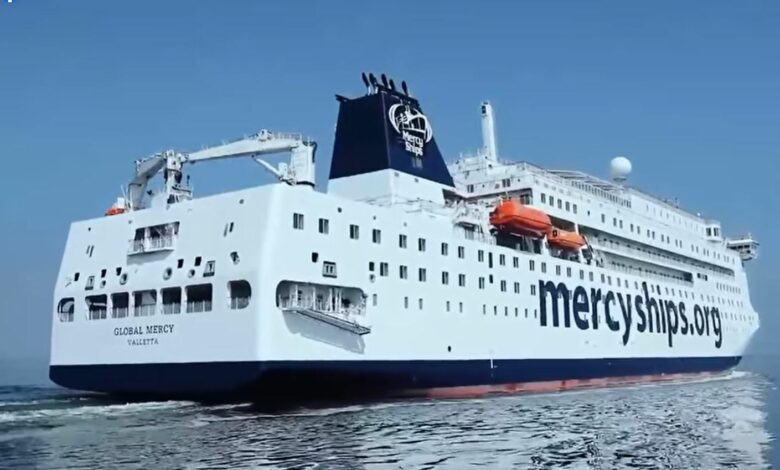 The Suez Canal Authority (SCA) has decided to exempt the largest floating hospital in the world from transit fees due to its charitable activities, and is allowed to pass free of charge.
Lieutenant-General Osama Rabie, the head of the SCA, said during a telephone interview with Channel One on Saturday evening that the Global Mercy ship is the largest floating civilian hospital and a medical convoy in the world.
He added that the hospital provides its services free of charge to countries experiencing health problems, and it has a distinguished group of medical staff.
Therefore, the SCA allowed it to cross for free and cancel all fees, saying: "It was not reasonable to take money from them."
Rabie added that the Suez Canal is ready to receive various types of ships, whether medical, containers or passengers, as a message that Egypt is interested in reaching help facilitate all transport in food, drink, medicine and navigational services as soon as possible.
He explained that the movement of ships and their cargo and the total revenues of the canal increased by 11.2 percent during the period January-August 2021, compared to the same period last year.