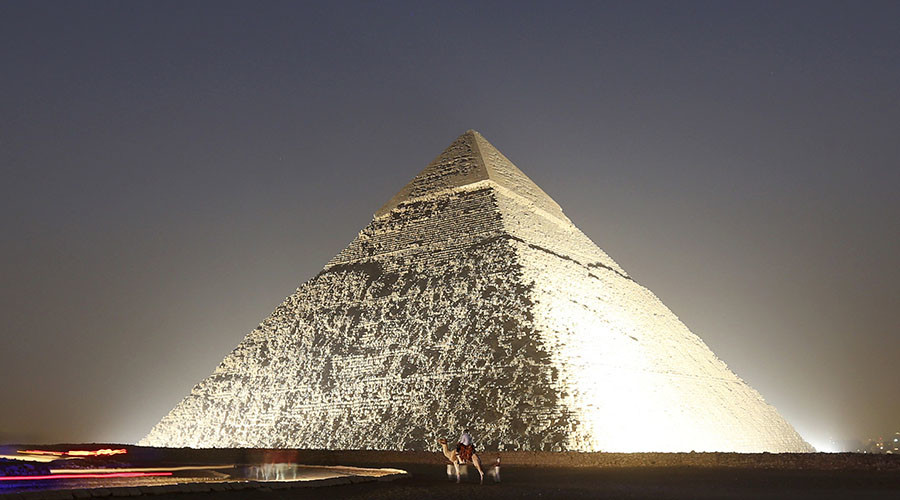 It was by sheer coincidence when an Egyptian researcher found a rare missing artifact taken from the Khufu's pyramid, in an unlikely source – tucked inside a cigarette box at the University of Aberdeen in Scotland.
Abeer Eladany, a curatorial assistant at the university who previously worked at the Egyptian Museum in Cairo for 10 years, found the piece of wood – which had been missing for decades – while curating part of university's collection.
The cedar piece, now in fragments, dates between 3341 and 3094BC and was first discovered in 1872 by the British engineer Waynman Dixon among other possessions in the Queen's room inside Khufu Pyramid.
In 1946 this piece, which was believed to have been used in the construction of the pyramid, was donated to the University of Aberdeen and mysteriously vanished.
BBC reported Eladany as saying that she realized the value of the piece immediately by looking at the numbers in the university records.
"I am an archaeologist and worked in excavations in Egypt, but I never imagined that I would find anything important from the antiquities of my country here in the north-east of Scotland," she said.
The cedar piece was among the only three items taken from the Khufu Pyramid. The other two, a ball and hook, currently reside in the British Museum.