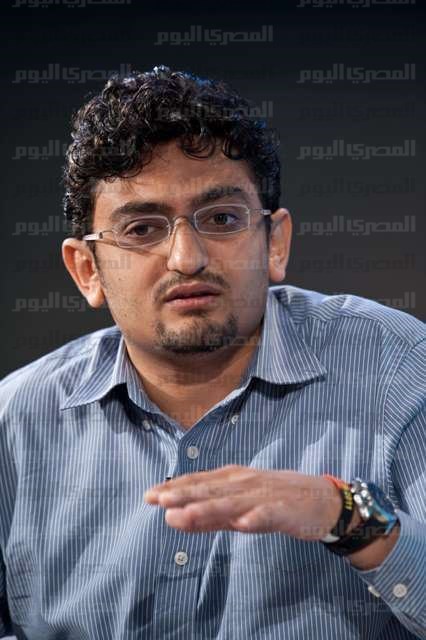 Political activist Wael Ghonim participated in the commemoration of the fifth anniversary of the January 25 Revolution through a comment on his Facebook account featuring an old photo of him during a protest outside Dar al-Hekma on Qasr al-Aini Street.
Ghonim was a prominent activist of the January 25 revolution. He administered the Khaled Saeed Facebook page which had a great role in mobilizing the masses for the January 25 protests in 2011.
Ghonim's photo showed him raising a banner that read, "No to the emergency (law)," a January 25 demand.
He wrote a comment on the photo saying: "Your words are a revolution. They will fire the arrows of anger against the thoughts which say that democracy, freedom, human rights, and the establishment of the state of justice and law are the foundation of progress and stability."
"They will accuse you of being an agent to the West and of treason to the homeland and of hating the army," he added.
"They will direct their media arms against you. Their clowns will promote rumors against you and those who follow you. They will spread horror through a doll named Fahita of a mechanism called democracy and of a catastrophe called freedom. They will suppress any attempt by you for reform or for facing corruption. They will accuse you of attempting to bring down the state, to disturb public peace, and to conspire against the homeland. They will ask you to be silent and not to speak, and will force you to bear what you cannot afford if you speak; they have had enough of your criticism, though have not had enough of looting the homeland."
Ghonim continued: "Your rights as a citizen will be wasted and you will be attacked in the media, insulted in the street, dragged in the demonstrations, and arrested in prisons, and then they ask you: What have you done for Egypt?"
Ghonim has been silent since the June 30 protests that toppled President Mohamed Morsi, causing many to criticize him.

Edited translation from Al-Masry Al-Youm