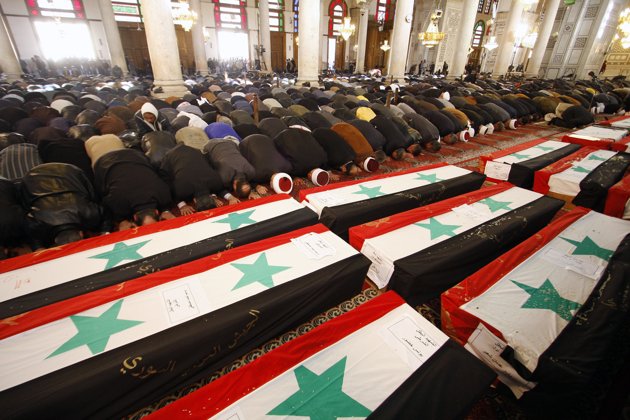 Turkish warplanes destroyed 12 "Islamic State group" targets, while one Turkish soldier was killed in a clash with militants during an offensive in northern Syria, Turkey's military said on Saturday.
Turkey and Syrian rebels are carrying out an operation to push the jihadists from the border after an air strike on Thursday killed three Turkish soldiers. The Turkish military believes the strike was carried out by the Syrian air force.
President Tayyip Erdogan discussed that attack with his Russian counterpart Vladimir Putin on Friday. Russia is Syrian President Bashar al-Assad's main military backer, while Turkey backs the rebels fighting to oust him.
The latest Turkish air strikes and clash occurred over the last 24 hours in a Turkey-backed operation by Syrian rebels, dubbed "Euphrates Shield", to drive both the jihadists and a Kurdish militia away from the Syrian side of the Turkish border.
The Turkish soldier was killed in a clash as Syrian rebels gained control of northern Syria's Anifah district, the armed forces said in a daily statement on the operation.
State-run Anadolu agency said three Turkish soldiers were also wounded in the clash. The death toll of Turkish soldiers in the "Euphrates Shield" operation, launched on August 24, is 18.
The killing of the Turkish soldiers on Thursday – the first anniversary of Turkey's downing of a Russian jet over Syria – raised fears of an escalation in an already complex battlefield.
Ankara and Moscow only restored ties — which had been damaged by the jet incident — in August. While they continue to pursue conflicting goals in Syria, Turkey has of late been less openly critical of Assad than in the past.