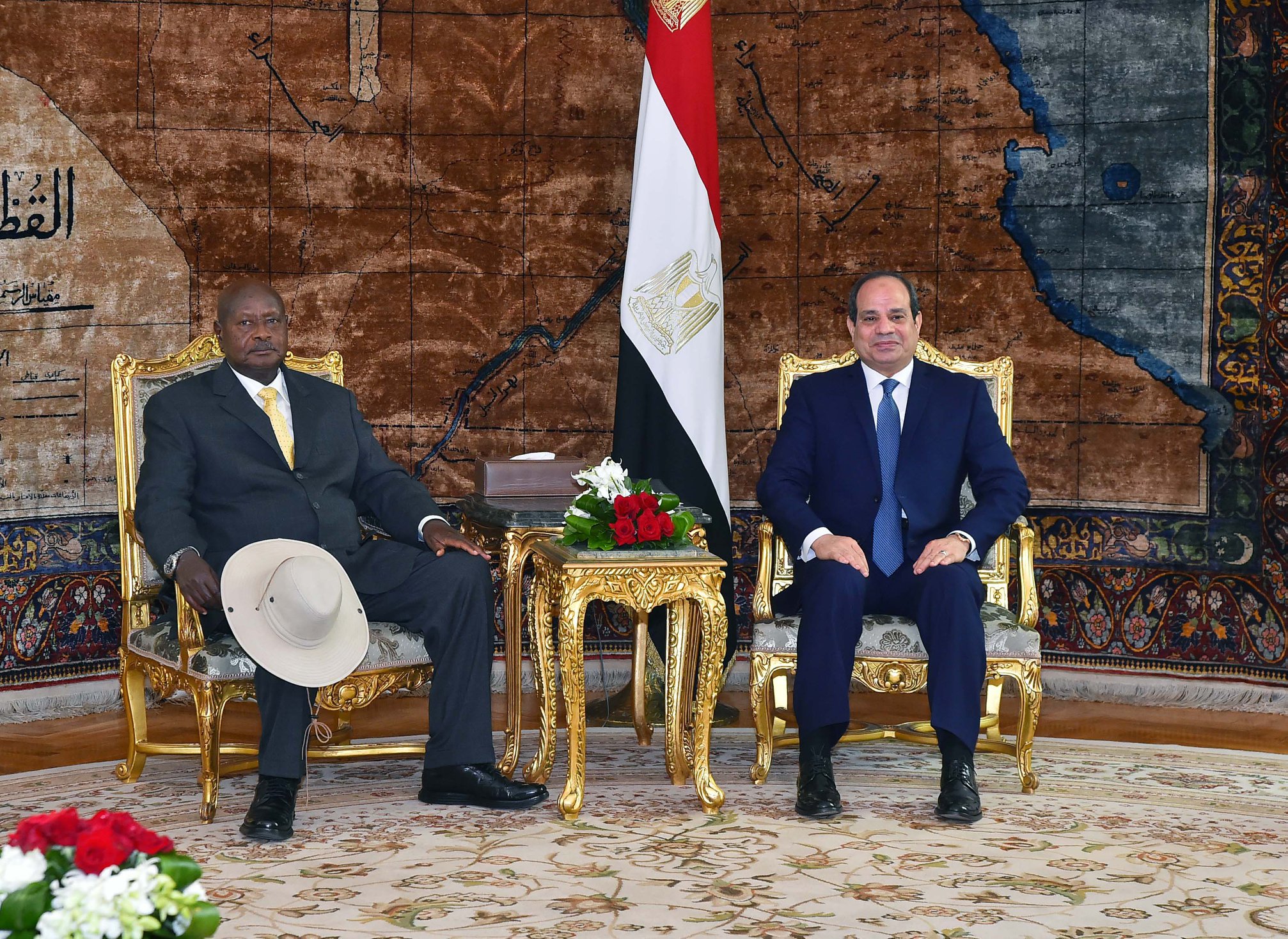 President Abdel Fattah al-Sisi stressed the depth of the decades-long relations between Egypt and Uganda, welcoming Ugandan President Yoweri Museveni at Al-Ittihadiya Presidential Palace in Cairo on Tuesday.
"The visit of the Ugandan president is very important and reflects the depth of the historical relations between the two countries and the two friendly peoples, which we are working to consolidate and achieve common goals, development and prosperity between the two countries," Sisi said during a joint press conference with his Ugandan counterpart.
"I also discussed with President Museveni the Nile water issue, and the importance of enhancing cooperation between the Nile basin countries to achieve the goals of sustainable development and the implementation of what was agreed upon during the Nile Basin Summit held in Entebbe in 2017 on the sustainable use of water resources in the Nile Basin. As this would achieve the common interests of all our peoples in the countries of upstream and downstream countries and avoid harm to any party," Sisi said.
I explained to him the Egyptian stance on the (Grand Ethiopian) Renaissance Dam (GERD) and the extent of our keenness to reach a solution to the outstanding issues, in accordance with the Declaration of Principles signed in 2015. And we agreed on the importance of joint coordination to work to resolve the various crises facing the continent, especially the joint action to promote stability in South Sudan," he said.
Sisi added that he discussed with the Ugandan president increasing opportunities for economic cooperation, increasing Egyptian investment in Uganda and providing all facilities for investments in both countries.
The two sides also discussed ways to enhance cooperation between the two countries in the field of combating terrorism and extremist organizations, and the importance of strengthening the solidarity of the international community to cut the sources of financing terrorism.
The two presidents witnessed the signing of a memorandum of understanding between the two countries in the field of establishing and managing the industrial zones.
Edited translation from Al-Masry Al-Youm