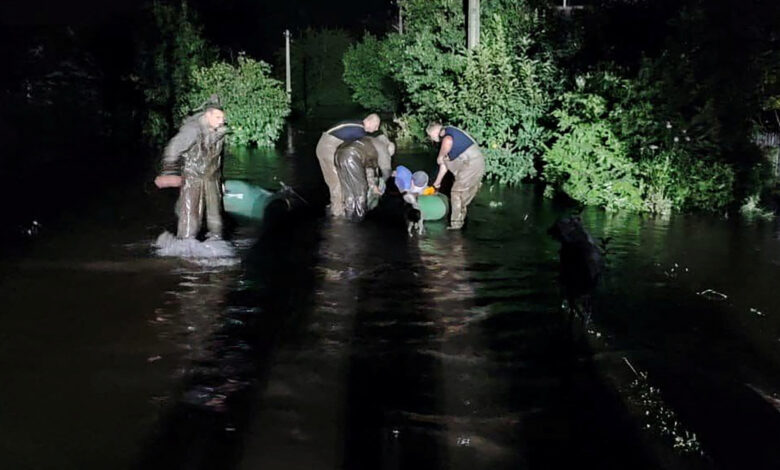 The water level in the Inhulets River has dropped by 40 centimeters and continues to fall, according to the head of the Dnipropetrovsk region civil military administration Valentyn Reznichenko.
"Thank you to the rescuers, emergency services and everyone who worked through the night and continues to work now. Each of you did an incredible job," Reznichenko said in a Telegram post Thursday.
On Wednesday, Ukrainian President Volodymyr Zelensky said Russian missile strikes had targeted and hit the dam of the Karachunivske Reservoir in Kryvyi Rih.
The strikes destroyed a water pumping station and flooded the embankments, which are just a few meters from residential buildings, according to Ukrainian legislator Inna Sovsun.
Residents in districts across Kryvyi Rih – the largest city in central Ukraine – were asked to evacuate their homes Thursday due to the risk of floods.