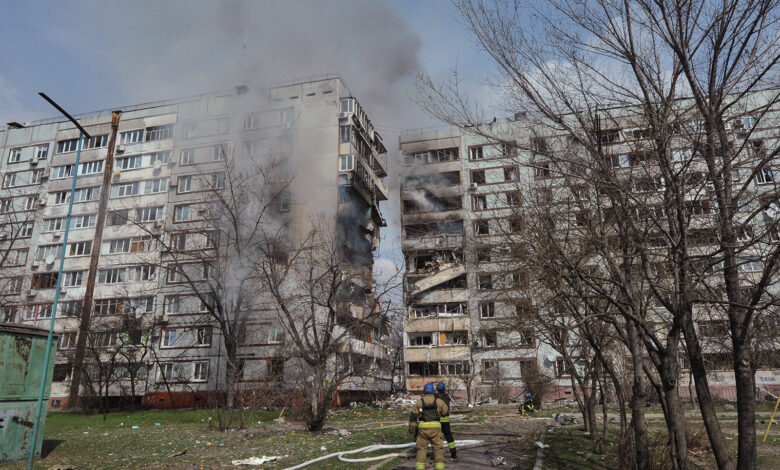 Kyrylo Chorine was inside an apartment block in the southeastern city of Zaporizhzhia on Wednesday, just meters from where the blast struck from a Russian missile attack.
Using a torch to point out his apartment, the 20-year-old student told CNN outside the complex that he "heard an explosion and saw a fire."
Inside, all the windows are blown out. Chorine said his father was standing by a window when the explosion happened and narrowly avoided being killed. Still, Chorine and his parents say they will not be forced out of their home.
"We are mostly angry. We are not afraid. Why would we be? It is our home," he said. "I will sleep at my bed. My parents will sleep at their beds. It will be a little bit cold because we don't have windows but we are not going anywhere."
At least one person was killed and 34 others injured after Russian missiles hit two Zaporizhzhia apartment blocks on Wednesday, in what has been described as a "deliberate strike" to "kill civilians," according to Ukrainian officials.
Ukrainian President Volodymyr Zelensky called the attack "bestial savagery" on social media app Telegram and later said the wave of Russian strikes Wednesday would be met with a reply from Ukraine.