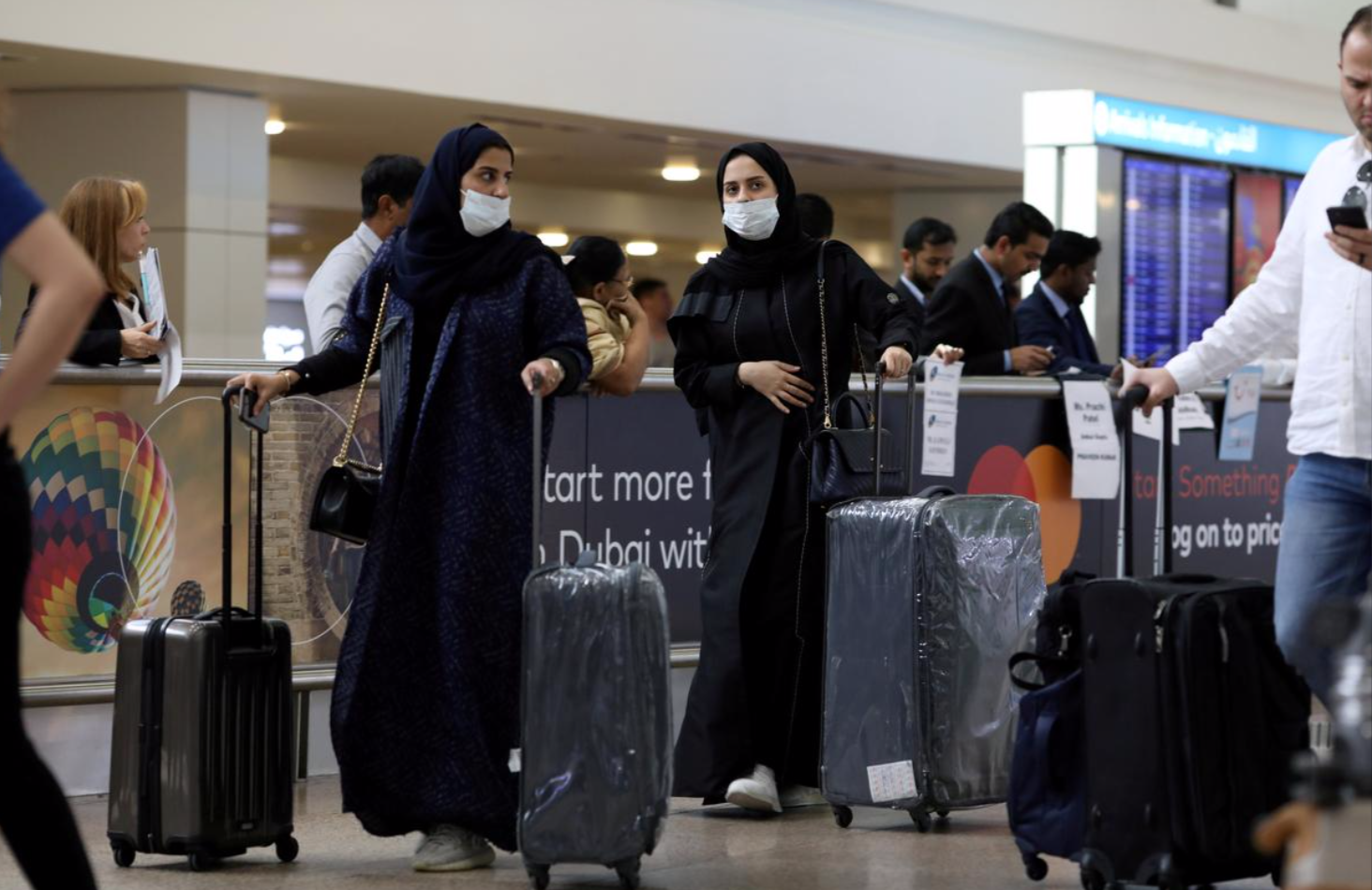 On March 16, Egyptians on Facebook launched an online initiative called "we got your back," hoping to offer support to citizens stranded abroad following Egypt's decision to suspend air traffic across the country to slow the spread of coronavirus. 
Bahaa Farouk, who came up with the idea, is also the founder of the Facebook group "Travel Secret Club," where the project was initially launched.
He told Egypt Independent that the initiative has shown how Egyptians stand by each other in times of crisis.
"Unlike the notion that Egyptians are not supportive of each other abroad, this initiative proved the total opposite," Farouk said.
The hashtag "we got your back" went viral on both Facebook and Twitter within a few days as thousands of Egyptians and non-Egyptians expressed their readiness to open their homes to stranded travelers and help any way they could to get those stuck abroad back safely to the country. 
Airport closures in Egypt were originally set to last from March 19 through March 31, but on Tuesday, the government extended the suspension of international air traffic in airports nationwide until April 15. 
As Egyptians are left stranded abroad amid uncertainty over the reopening of the country's airports and dwindling commercial flight options, people from other countries have also begun offering their support under the initiative, expressing their willingness to host any Egyptian in need of help.
"There were people from other Arab countries like Algeria and Morocco who contributed to the initiative, messaging us (and) saying that their doors are open to whoever is stuck and can't get back to their countries for any reason." 
Another goal of the initiative is to connect stranded Egyptians with airline companies and travel agencies to modify their ticket bookings in some European countries as well as in Asian countries such as Thailand and Malaysia, Farouk said. 
Egyptian embassies abroad are also playing an active role in getting stranded Egyptians home.
"The Egyptian ambassador in Jakarta helped ten people who were stuck there reschedule their flight ticket bookings on Fly Emirates airlines to catch the last plane taking off from Jakarta to Dubai, which then heading to Egypt," Farouk said.
The coronavirus outbreak has taken its toll on the travel sector, as airlines across the globe like Delta, American Airlines, Qatar Airways, British Airlines, Austrian Airlines, Lufthansa, and Air France moved to suspend or modify services on some routes in an effort to stem the spread of the virus.
The disruptions to the airline industry brought on by efforts to contain the coronavirus pandemic could cost the global airline industry up to $US 113 billion in lost revenue from passengers, according to a report by the International Air Transport Association (IATA) in mid-March.
One participant in the project, Wael Abdel Aziz, said that he offered to host anyone who needs a place to stay in Phuket, one of the southern provinces of Thailand.
Abdel Aziz, who manages a travel agency in Phuket, said that grassroots initiatives like "we got your back" helped to bring about a sense of camaraderie during uncertain times, with thousands having been stranded abroad as airlines suspend or cancel flights and nations rush to close their borders.
Shady Mohamed, who currently lived in Qatar, is another participant in the project. He told Egypt Independent that he was encouraged by the initiative to offer to drive people to any place for free. 
He praised the solidarity demonstrated by Egyptians in times of crisis. 
"Hard times always reveal people's true colors," Mohamed said, commenting that he had never seen people so willing to help others.
Meanwhile, on March 18, EgyptAir operated its first charter flight to get 300 Egyptians stuck in Kuwait back home to Egypt.
EgyptAir managed to operate 33 international flights from March 19 through March 26 to various cities around the world, including Rome, London, Riyadh, New York City, Paris, and Tokyo, to help Egyptians stranded abroad get back to the country.
The company also operated two flights on Thursday to bring 300 Egyptians stranded in London back home to Cairo.
The company said that EgyptAir will also operate daily flights from Kuwait to Cairo starting March 26 and lasting until March 30 at 1:25 pm.
Egypt confirmed on Thursday three additional deaths and 39 new coronavirus cases, bringing the total number of cases confirmed so far in the country to 495.
Twenty-four people have died from the virus in Egypt.
On Tuesday, Prime Minister Mostafa Madbouly imposed a two-week nationwide curfew from 7 pm until 6 am beginning on Wednesday, March 25 and extended school closures an additional two weeks to fight the spread of coronavirus.
Countries around the world have confirmed over half a million infections and upwards of 24,000 deaths from complications of coronavirus, which causes mild to moderate symptoms in many but can lead to more severe illness in the elderly and immunocompromised.