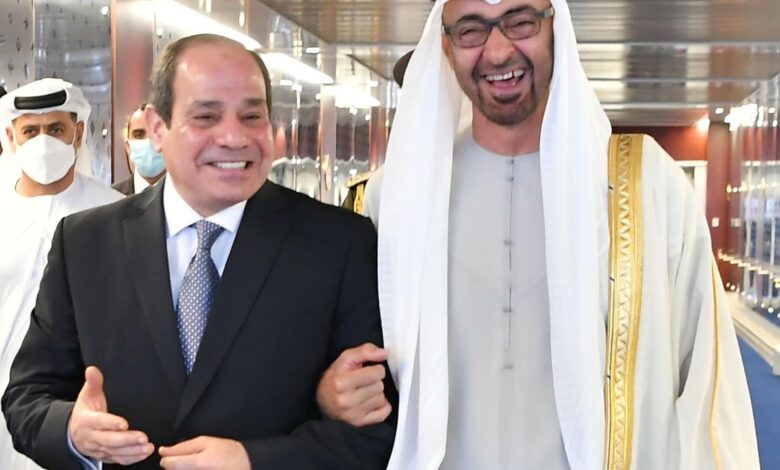 The Secretary-General of the UAE International Investors Council (UAEIIC), Jamal bin Saif Al-Jarwan said that Emirati investments in Egypt have reached US$ 20 billion, and looks forward to reaching $35 billion in the next 5 years.
He called the Egyptian economy a flexible one that attracts investments, stressing that foreign investments in Egypt enjoy the patronage of Egyptian President Abdel Fattah al-Sisi and the government's support.
He said: "UAE investors are your forever partners, and they will be partners in the new phase launched by Egypt, and announced at the global press conference of the Egyptian Prime Minister Mostafa Madbouly, and we are committed to developing our investments in Egypt to the fullest extent."
He added that there is great interest from UAE President Sheikh Mohamed bin Zayed Al Nahyan to push Emirati investments in Egypt.
Madbouly was keen to conduct a direct dialogue with some senior Emirati investors, where he listened to their views and suggestions regarding the development of the business environment as part of the government's plan to expand the private sector's contribution to the structure of the Egyptian economy, at his residence in the UAE capital Abu Dhabi.
Jarwan said that immediately after the announcement of this meeting, 25 Emirati companies confirmed participating in it on the same day, and then the number increased after that, reflecting the interest of Emirati businessmen to invest in Egypt.