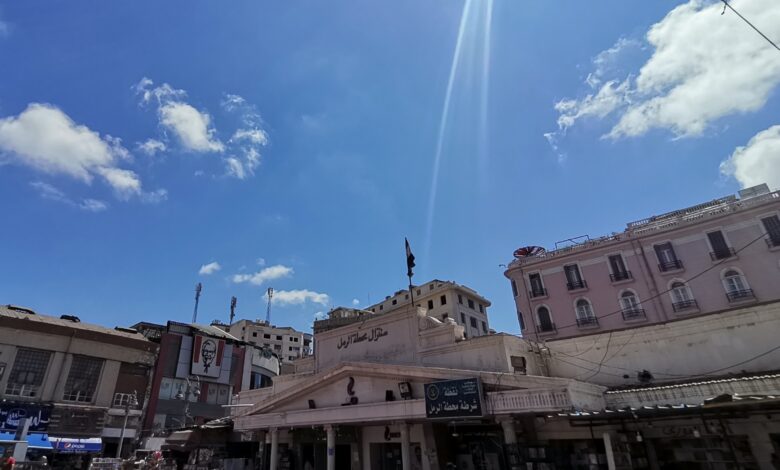 The Egyptian Meteorological Authority (EMA) announced the expected weather forecasts from Tuesday, August 30, until Sunday, September 4, and it is expected that hot and humid weather will prevail over Greater Cairo, very hot in South Sinai and the southern parts of the country during the day, hot and humid at night in Greater Cairo.
Temperatures will remain stable throughout the current and next week, reaching between 34-35C, while temperatures rise in the governorates of southern Upper Egypt, reaching 44C.
Weather and satellite map
The satellites revealed intermittent wind activity on Greater Cairo, Lower Egypt, the northern coasts, South Sinai and northern Upper Egypt, which reduces the sense of humidity.
Meteorologists announced the appearance of low clouds in the morning over areas of Greater Cairo, Lower Egypt and northern coasts.
EMA expects high humidity, which leads to the formation of some scattered clouds over the northern parts until Greater Cairo, limiting the influence of the sun sometimes.
continuous humidity
Meteorologists warned against continued high humidity throughout the day, which increases the feeling of high temperatures, with values ranging between 2 and 3C.
While there are chances for light rain to fall on areas of the Red Sea Mountains at intermittent periods.
Meteorologists called on motorists to be careful when driving due to the spread of water mist during the early hours of the morning on highways, agricultural roads and those close to water bodies, which reduces visibility until 6 am.
Expected temperatures on Tuesday:
Cairo and Lower Egypt: 34C
North Coast: 30C
South Sinai: 40C
Northern Upper Egypt: 38C
South Upper Egypt: 43C
Expected temperatures on Wednesday:
Cairo and Lower Egypt: 34C
North Coast: 30C
South Sinai: 40C
Northern Upper Egypt: 38C
Southern Upper Egypt: 43C
Expected temperatures on Thursday:
Cairo and Lower Egypt: 34C
North Coast: 30C
South Sinai: 40C
Northern Upper Egypt: 38C
Southern Upper Egypt: 43C
Expected temperatures on Friday:
Cairo and Lower Egypt: 34C
North Coast: 30C
South Sinai: 40C
Northern Upper Egypt: 38C
Southern Upper Egypt: 43C
Expected temperatures on Saturday:
Cairo and Lower Egypt: 34C
North Coast: 30C
South Sinai: 40C
Northern Upper Egypt: 38C
Southern Upper Egypt: 43C
Expected temperatures on Sunday:
Cairo and Lower Egypt: 34C
North Coast: 30C
South Sinai: 40C
Northern Upper Egypt: 38C
Southern Upper Egypt: 43C