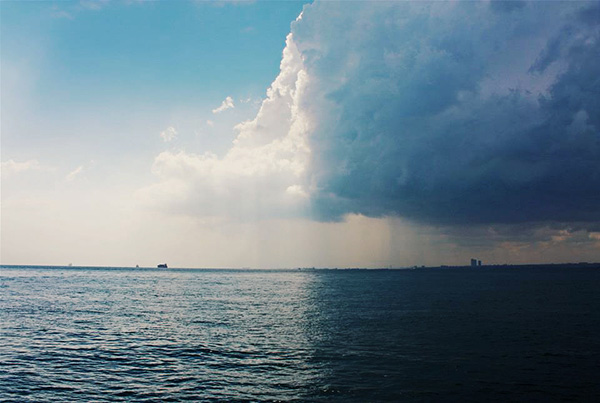 The Egyptian Meteorological Authority expects a decrease in weather temperatures, starting Thursday, September 15, 2022, across Egypt, as well as a decrease in humidity levels so that moderate weather will prevail, especially at night.
Upper Egypt records for the first time 36C after it crossed the 45C barrier in August.
Meteorologists expect rains on the northern coasts and northern Delta on Tuesday.
Low clouds will appear on areas of the northern coasts, Lower Egypt and Greater Cairo, which helps to soften the weather.
Hot humid weather is expected on Tuesday over Greater Cairo, and very hot weather in South Sinai and the south of the country.
At night, temperatures are expected to be moderate on Greater Cairo, Lower Egypt, the northern coasts, and northern Upper Egypt. It tends to be hotter and more humid during the night hours in southern Upper Egypt and South Sinai.
Active winds are predicted at night on some areas of the northwestern and southern Sinai coasts, which reduces the sense of humidity.
Maximum temperatures expected on Tuesday:
Cairo and Lower Egypt 33C (felt 35C)
Northern Coasts 30C (felt 33C)
South Sinai 40C (felt 42C)
Northern Upper Egypt 38C (felt 40C)
Southern Upper Egypt 41C (felt 42C)
Edited translation from Wl-Masry Al-Youm