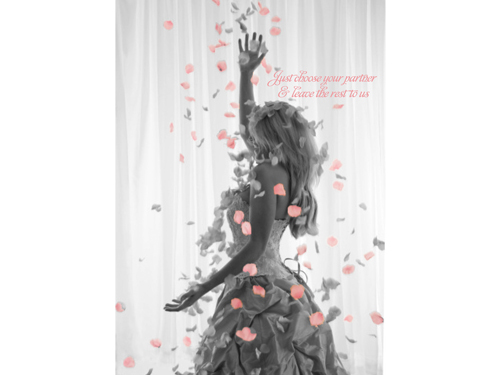 A number of wedding related vendors have gathered at the Fairmont Heliopolis today for the Fairmont's 3rd Annual Wedding Festival, which runs from 24-25 November.
An opportunity for brides and grooms to check out some of Cairo's local wedding and marriage-related services and products, the festival offers up gowns on the fashion show runway, music, flowers to carry down the aisle, cake samples, honeymoon packages, linens and home accessories.
The Festival opens its doors for prospective brides and grooms from 12 pm to 11 pm both days at the Canyon Ballroom.
A wide array of wedding and event planners come together to give festival visitors variety, including Flamengo by Dina Zaki, 4 Lovers by Eman Sheta, Joy Events and Wedding Planning, Chantalle Maria, and Ever After Honeymoon Planner.
La Praline Chocolates, Nina Shawky Beddings, Maha Youssef Make-up Artist, Customine Invitations by Mirale al-Baz, Faces, and Mawaheb are among the exhibitors. It is an opportunity to gather information, view the latest in wedding ideas, and get advice from professionals in the wedding business.
The two-day, fun-filled event also promises its visitors a mini salon for trying out different hairstyles, a built-in studio for complimentary practice photos, free makeup kits, and a honeymoon trip as a raffle prize.
As for the hotel, Fairmont Heliopolis and Towers is offering complimentary stays as well as complimentary dinner vouchers at its restaurants. Additionally, if guests book their weddings in 2013 at Fairmont Heliopolis and Towers during the festival, they will have a chance to get the same rates of 2012.
A hair styling show by Mohamed Al-Sageer and Pace e Luce will be held Saturday evening, while internationally acclaimed dress designer Hany El-Beheiry will show his latest gowns in a fashion show that begins at 8 pm 25 November.