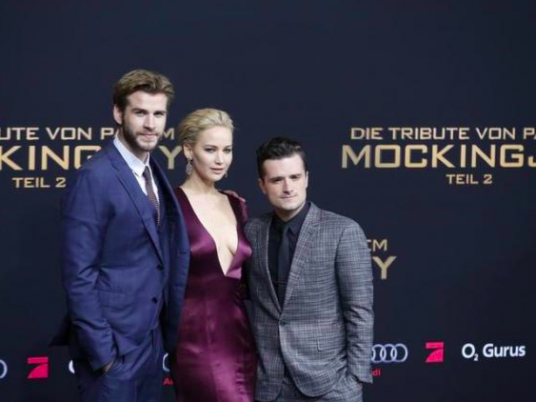 The follow-ups to "Jurassic Park", "Fast and Furious", "Avengers", "James Bond", "Mission Impossible", "Hunger Games" and obviously "Star Wars", were all highly anticipated this year and fully appreciated by the public.
"Star Wars: The Force Awakens" has been the focus of much attention in recent months. This longed-for seventh opus, which was accompanied by an effective marketing campaign, did not disappoint fans or newcomers who rushed to theatres to discover the next adventures of Han Solo, Princess Leia and Luke Skywalker.
Barely two weeks after it hit theatres, this seventh episode of the saga created by George Lucas was ranked fourth among the most profitable movies of the year.
It was positioned behind the other juggernauts "Jurassic World", "Fast & Furious 7" and "Avengers: Age of Ultron", which were headlined in theatres across the globe for several months. And the remaining potential of "The Force Awakens" can be seen in the fact that it is already number one at the French box office for 2015.
Other successes of the past twelve months were the animated movies "Minions" and "Inside Out" which rose to fifth and sixth place, ahead of the latest missions for James Bond ("Spectre") and Ethan Hunt ("Mission Impossible").
The billion-dollar mark
2015 was a highly successful year for the film industry. Five movies generated over one billion dollars in revenue (compared with just one in 2014, "Transformers: Age of Extinction"), equaling the record set in 2012 when "Avengers", "Skyfall", "The Dark Knight Rises", and "The Hobbit: An Unexpected Journey" topped the highly symbolic billion-dollar mark.
While "Star Wars" is the cinematographic event of the year-end with US$1.23 billion in takings less than two weeks after its release, it's likely to continue to make headlines in 2016.
It hasn't yet been released in some countries, including China, meaning there is further potential for an enormous number of ticket sales.
Global box office top 10 in 2015:
1. Jurassic World: US$1.67 billion
2. Fast and Furious 7: US$1.51 billion
3. Avengers: Age of Ultron: US$1.4 billion
4. Star Wars: The Force Awakens: US$1.23 billion
5. Minions: US$1.16 billion
6. Inside Out: US$851.6 million
7. Spectre: US$850.1 million
8. Mission Impossible: Rogue Nation: US$682.3 million
9. Hunger Games: Mockingjay – Part 2: US$616.74 million
10. The Martian: US$594 million.