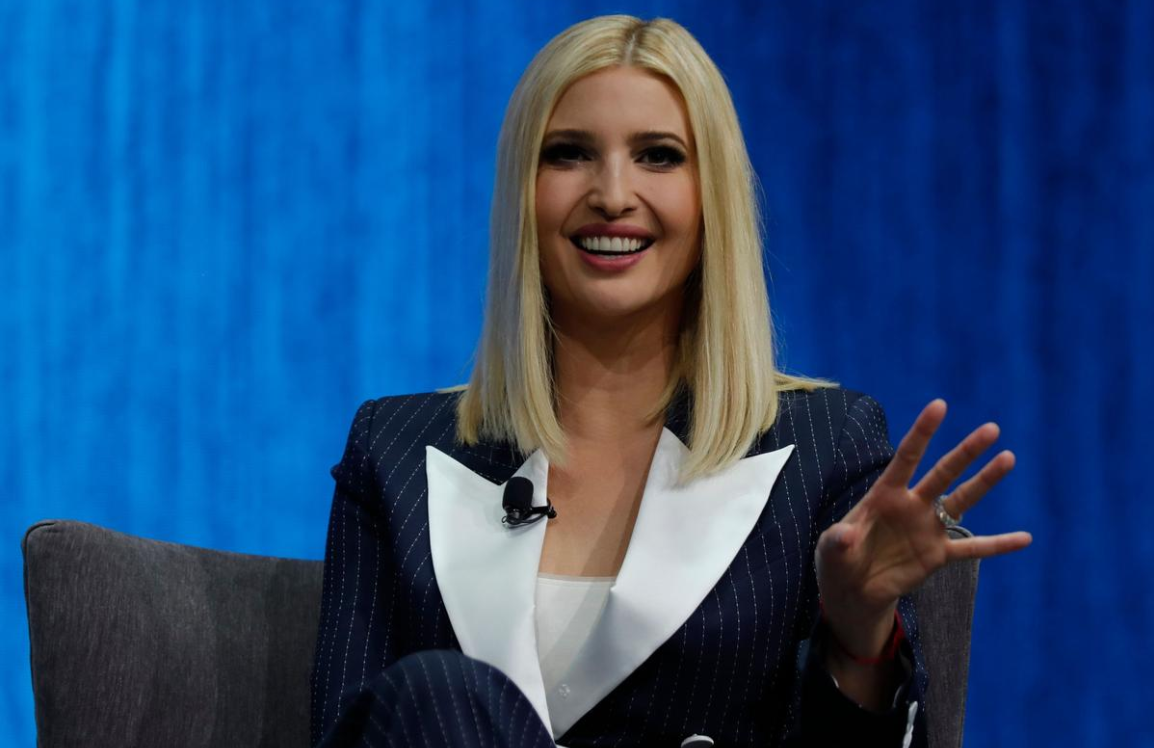 The controversy raised by Ivanka Trump's comments about Goya Foods last week comes in the context of a deeper issue that has been around for some time in the United States.
The CEO of Goya food company, who is also one of its owners, has praised US President Donald Trump and said that US is blessed to have such a leader.
This sparked angry reactions from various segments of the US population, especially from minorities, who called for a massive campaign to boycott Goya products.
As these reactions continued, Ivanka Trump posted a photo of herself on her Twitter account holding one of the company's cans, and then wrote the same advertising phrase that the company places on all its cans: "If it's Goya, it has to be good."
If it's Goya, it has to be good.
Si es Goya, tiene que ser bueno. pic.twitter.com/9tjVrfmo9z

— Ivanka Trump (@IvankaTrump) July 15, 2020
Ivanka has been widely criticized for her actions, given that she holds an official position as an advisor to the president.
Legal experts said what the president's daughter did is a violation of a federal rule that prohibits those holding executive positions from doing anything that might give the impression that "the executive institution or one of its officials supports an organization, product, service, or person."
However, a White House spokesperson defended Ivanka, saying that the president's daughter "is proud of this strong, Hispanic-owned business with deep roots in the US and has every right to express her personal support."
The spokesperson then attacked the media, saying that. "Only the media and the cancel culture movement would criticize Ivanka for showing her personal support for a company that has been unfairly mocked, boycotted and ridiculed."
It is interesting to note that the White House spoke of the company as Hispanic, meaning its owners emigrated from Latin America, which is not true.
It is true that they speak Spanish, but they migrated from Spain at the beginning of the twentieth century, not from Latin America. They are a family with billions of dollars and that has started focusing its products on foods for ethnic minorities, especially those from Latin America.
As for "cancel culture," this is the broader debate in which the White House spokeswoman got stuck when she falsely inserted Ivanka's story into that controversy.
"Cancel culture" is an expression used by American right-wingers to describe an attack on right-wing people's views, especially if they are expressed using racist or hurtful expressions for minorities.
It is an attack that sometimes reaches the point of demanding resignation, dismissal, or to the refusal to address large segments of the population, whether through the media, academia, or other means.
In fact, this controversy in the United States has been present for some time. It is about freedom of expression and opinion, and it has objective grounds.
Indeed, there are extreme elements of the political left that don't welcome other people's opinions, even they are free of racist terms. This extremism is similar to that found in some people on the right end of the political spectrum who are also fed up with problems regarding freedom of expression.
And the two parties share in the selectivity of what each considers to be within the purview of freedom of opinion and expression, and in their tendency to prohibit rather than contend with arguments.
The irony of Ivanka Trump's action is that it did not originally relate to freedom of opinion and expression. The owner of the company expressed his opinion, and his opponents called for a boycott to his products, which is one of the internationally recognized means of peaceful opposition.
The controversy raised about what Ivanka posted on her Twitter account was not related to freedom of expression and opinion, but rather to the fact that she holds an official executive position, which means that she is subject to rules that govern her performance and prohibit actions that may raise a conflict of interest.
Hence the paradox, since the White House spokeswoman's statement implied a far more of a "cancel culture" than her critics did!
___
Image: Ivanka Trump speaks during the 2020 CES in Las Vegas, Nevada, January 7, 2020. (REUTERS/Steve Marcus)