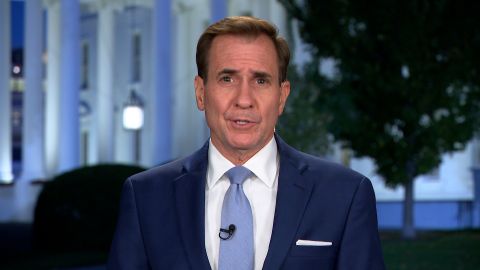 The United States will provide a new security package to Ukraine "very, very soon," according to John Kirby, White House National Security Council spokesperson.
"You'll see some additional security assistance being provided to Ukraine from the United States through our drawdown authorities," Kirby told CNN's Wolf Blitzer. "And I think very, very soon you'll see another one from the United States. We're going to keep at this, as the President said, for as long as it takes."
Drawdown authority refers to a form of military spending that allows for speedy approval.
Putin's war of words: Asked about escalating rhetoric from Russian President Vladimir Putin, Kirby said, "He's the one who invaded Ukraine and in a completely unprovoked manner."
"Ukraine poses a threat to no one, let alone Russia," he continued. "So if it's uncertain, it's dangerous right now, it's because of Mr. Putin. And it wasn't the West who raised any concerns about nuclear weapons first — it was Mr. Putin."
Kirby added that the US sees no indication the Russians plan to use a "dirty bomb" — a weapon combining conventional explosions with uranium — or other nuclear weapon in Ukraine.