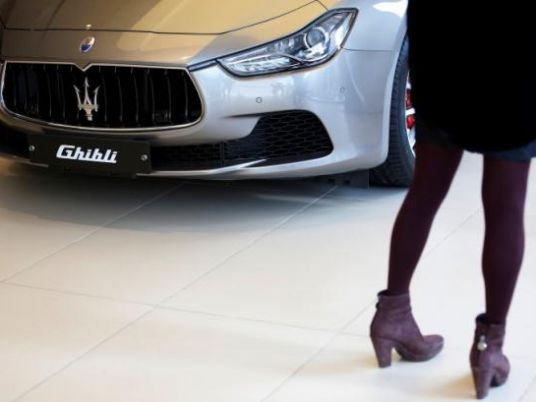 Optimism waves receded among economists on Monday, after the US dollar exchange rates rose against the Egyptian pound in banks, approaching LE18 again.
Egypt has received the first tranche of the International Monetary Fund loan earlier this month, which spread feelings of confidence among Egyptians that the economic situation is improving.
Professor of Finance and Investment at Ain Shams University Khaled Abdel Fattah says the exchange rate of the US dollar is rising because of disorder in supply and demand, which occured after halting the imports of non-basic commodities.
Abdel Fattah told Al-Masry Al-Youm there is no genuine mechanism to bridge the gap between supply and demand.
He said that the basic problem lies in the chronic deficit in the trade balance, as Egypt's revenues of foreign currency have not increased, but with the current resumption of imports there is an efflux of the foreign currency to the outside.
The Federation of Egyptian Chambers of Commerce (FEDCOC) decided on 29 October that its members would not buy foreign currencies for two weeks on end, and called for a tempoprary halt in imports of non-basic commodities for a period of three months.
Meanwhile, the US dollar continued its rise unabaited against the Egyptian pound in the banks for the second consecutive day on Monday, being sold at LE18.05 at peak rate.
Abdel Fattah pointed out that the persistence of the gap and the lack of US dollars will increase the pressure over the next short period, especially in the area of imported basic materials and other raw materials used in production processes.
Egypt floated the pound on 3 November in a dramatic move welcomed by businesses as the key to unlocking investment.
It devalued the currency by about a third from the former peg of 8.8 against the dollar and allowed it to drift lower.
Since the floatation of the pound on 3 November, banks in Egypt have so far secured US$2.6 billion as of Tuesday,15 November, according to a statement from Central Bank of Egypt governor Tarek Amer last week.
The banking sector has suffered losses due to the lack of dollar liquidity during the last two years, caused mainly by the decline in tourism rates and Suez Canal revenues, as well as receeding remittances by Egyptian expatriates. These factors combined to increase the exchange rate of the US currency locally, until it finally reached LE18 to the dollar, before the pound floatation decision was announced by the Egyptian government earlier in November 2016.
Edited translation from Al-Masry Al-Youm