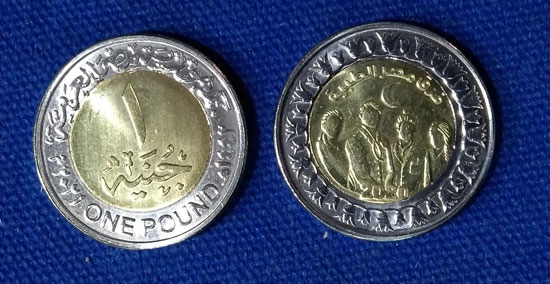 The government aims to localize the metal industries with the latest international expertise to transform Egypt into a regional hub for the production and minting of coins to be exported to other Arab countries , African countries and the Middle Eastern  and possibly other markets, according to a press statement by Mohamed Maait, Minister of Finance.
Egypt announced earlier the establishment of an Egyptian-British mint in the Suez Canal Economic Zone with investments of LE2 billion, and an annual production capacity of half a billion coins in accordance with international standards, 50 percent of which is destined for export.
According to Maait, all stages of manufacturing will take place in Egypt using local production inputs instead of importing raw materials.
Tgis will happen in a way that would contribute to deepening the partnership between the Egyptian Public Treasury and the British Royal Mint and provide hundreds of job opportunities.
Maait added that the cabinet initially approved issuing a new coin, a denomination of LE2 to facilitate the dealings of citizens.
In the same context, Al-Masry Al-Youm learned that the production of the new coin will take place in conjunction with the Cabinet signing a final cooperation protocol with the Royal Mint.
Maait said that the same usual categories of one pound, half and a quarter of the pound will be continue to be minted at about 30 million pounds per month, which is increased during seasons, holidays and occasions.
Meanwhile, Hossam Khedr, Head of the Public Treasury and Mint, said that the change was sufficient to meet the needs of citizens, all government agencies, and the private sector, including major commercial chains, for a year and a half.
Khedr told Al-Masry Al-Youm, on Thursday, that the capabilities of the new factory that will be established in the economic zone of the Suez Canal will exceed the production capacity of the current factory, and production will be for the local market, minting and producing coins for other countries instead of importing discs or some production requirements.