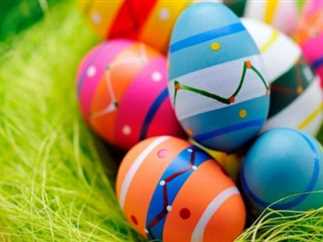 The exact date of this year's Sham al-Nessim has been extended as the spring season approaches.
The holiday is eagerly awaited every year in Egypt, as it brings together friends and family to commemorate spring together.
This year, the holiday falls on Monday, April 17, and will be during Ramadan 2023 which starts on March 23 and continues until April 21.
The history of the celebration of the spring festival: Sham el-Nessim, dates back to 4,000 years ago in ancient Egypt.
Celebrating Sham al-Nessim according to Dar al-Iftaa is an ancient Egyptian ritual and does not contradict Islamic Shariaa.
Sham al-Nessim 2023 is an official holiday in Egypt every year with an official paid leave in accordance with the Labor Law.
Sham al-Nessim is associated with Egyptians eating certain foods.
They color eggs in cheerful colors before before eating them.
They also eat salted fish such as herring and fesikh, which are the same foods that the ancient Egyptians ate.
Eating fesikh and salted foods in Sham al-Nessim also goes back to ancient Egyptian history, where they used to salt these fish and leave it from year to year to eat it on holidays.