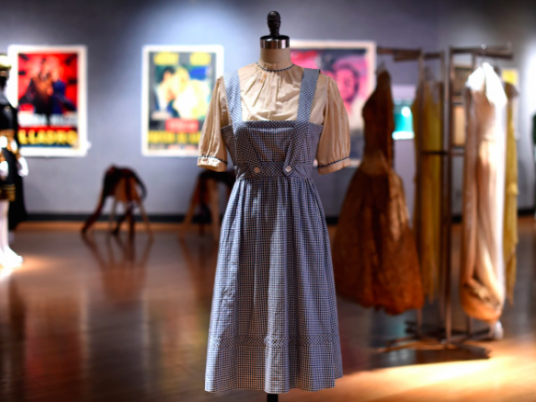 A dress worn by Hollywood screen siren Judy Garland in "The Wizard of Oz" as the character Dorothy sold for US$1.56 million in New York yesterday, Bonhams auction house said.
The dress was chief highlight in a sale of nearly 400 pieces of Hollywood memorabilia organised by the auction house and Turner Classic Movies that netted total sales of more than US$4 million.
The "Dorothy" dress went to one of three phone bidders, smashing its pre-sale estimate of US$800,000 to US$1.2 million, Bonhams said.
It is one of only two complete Dorothy costumes in existence, said Bonhams' director of entertainment memorabilia, Catherine Williamson.
"The dress is considered a true and timeless icon of classic Hollywood," she added.
Garland was one of the best-loved actresses of the Hollywood Golden Age who starred in the 1939 "The Wizard of Oz" as a teenager.
The movie won two Oscars, for best song and best music, and remains a much-loved family classic more than 70 years later.
The second most expensive item in the sale was a suit worn by Marilyn Monroe in "Gentlemen Prefer Blondes," which fetched US$425,000.
A golden ticket, a prop from "Willy Wonka and the Chocolate Factory," based on the book by British author Roald Dahl, sold for US$35,000.