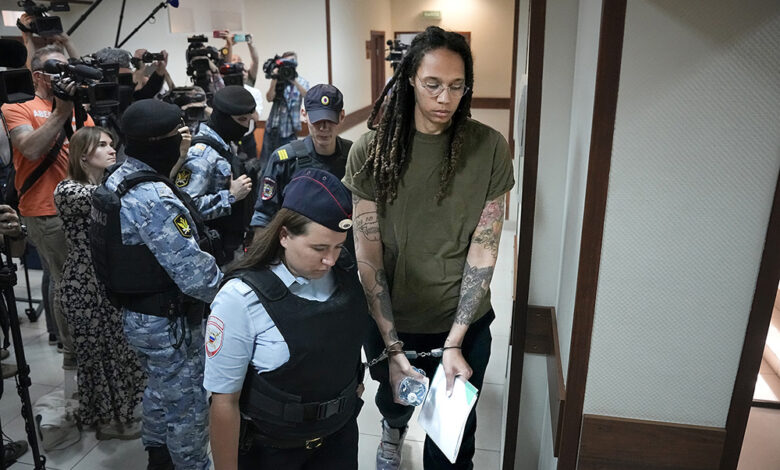 WNBA star Brittney Griner has arrived at Khimki court, in the Moscow region, for her seventh hearing as her trial continues on Tuesday.
The previous hearing on July 27 ended without a verdict. Griner pleaded guilty to drug charges early last month in an attempt to mitigate her sentence.
The hearing on Tuesday, which has just begun, will see the defense presenting witnesses to testify in the case. No verdict is expected Tuesday.
Some context to the case: The 31-year-old Olympic medalist has been held in Russia since February on allegations of attempted drug smuggling, a crime punishable by up to 10 years in Russia.
During the trial, Griner has testified that she has a doctor's prescription for medical cannabis and had no intention of bringing the drug into Russia. Following her detention in February, she was tested for drugs and was clean, her lawyers previously said.
Charge d'Affaires of the US embassy Elizabeth Rood is also attending Tuesday's hearing.
The prisoner swap: Amid growing pressure and after months of internal debate, the Biden administration proposed a prisoner swap with Russia, offering to release a convicted Russian arms trafficker in exchange for Griner and another American detainee, Paul Whelan, people briefed on the matter told CNN.
Russian officials countered the US offer, according to multiple sources familiar with the discussions, requesting that in addition to arms dealer Viktor Bout, the US also include a convicted murderer who was formerly a colonel with the Russian spy agency, Vadim Krasikov.