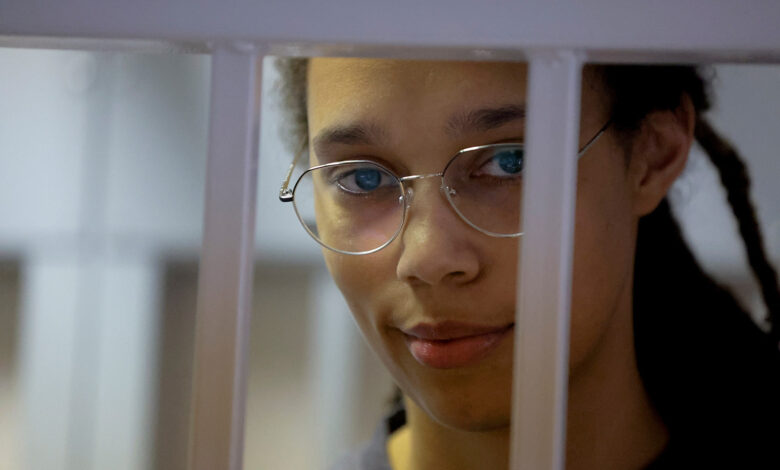 WNBA star Brittney Griner has arrived at Khimki court in the Moscow region for her eighth hearing as her drug-smuggling trial continues Thursday, when the court is expected to hear closing arguments in the case.
From inside the courtroom cell, Griner held up a photo of her teammates from UMMC Ekaterinburg, the Russia basketball team she played for during WNBA offseason.
Griner was arrested at a Moscow airport in February and accused by Russian prosecutors of trying to smuggle less than one gram of cannabis oil in her luggage. She faces up to 10 years in prison.
The two-time US Olympic basketball gold medalist pleaded guilty to drug charges last month in what her lawyers say was an attempt to take responsibility and receive leniency if she is ultimately convicted and sentenced.