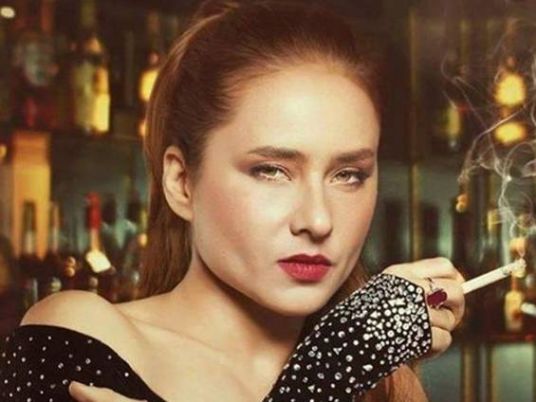 A controversial Facebook page — which has recently been launched under the title "Bashtery Ragel" (I'm buying a man) — turned out to be a technique to market a new film starring Nelly Karim.
The controversy sparked last week when an Egyptian woman called Sherihan Nour Eddin attracted the attention of Facebook users with a video entitled "This video is for men". In the video, Nour Eddin said she wants to have children without marriage and is looking for a man to donate his sperm in return for money.
Nour Eddin, who is over 35-years-old, explained her circumstances: "Kids are the most beautiful thing in the world. If I can, I would have a dozen but I didn't get married before and I don't want to. I'm successful in my career. I have a comfortable life and not in need for someone to support me financially. However, I'm really scared of being lonely so the only solution is to be a mother."
She found out from a medical analysis that she has a 40 percent chance of becoming pregnent, but this percentage will drop as time passes; therefore she considered 'intrauterine insemination', according to a Facebook post.
The video created a clash of debates on Facebook, as some people supported the idea while others harshly criticized Nour Eddin. However, Nour Eddin replied to all the criticism saying: "thanks to everyone who understood my feelings of motherhood and that my chance to be a mother gets smaller as I get older, unlike others who think I'm an irresponsible person just for wanting to do so."
In another post, she clarified: "I'm not asking for any donation without proving the parentage. It will be official marriage. The child will be named after whoever will donate but will remain under my responsibility and care."
A few days later, the profile picture of the page was changed to show actors Nelly Karim and Mohamed Mamdouh on a film poster for "Bashtery Ragel". The page then posted the trailer of the movie which showed Karim writing Nour Eddin's post.
The poster of "Bashtery Ragel" movie.
In Hona al-Hasma talk show on CBC TV satellite channel, presenter Lames al-Hadidy hosted Nelly Karim who said that the movie producer is the one who thought of this advertising campaign, adding that she was shocked by fans' reactions. However, Nelly described the producer as a "smart person" for coming up with such a creative idea.
The movie will be released in cinemas on February 14.
Edited translation from Al-Masry Al-Youm