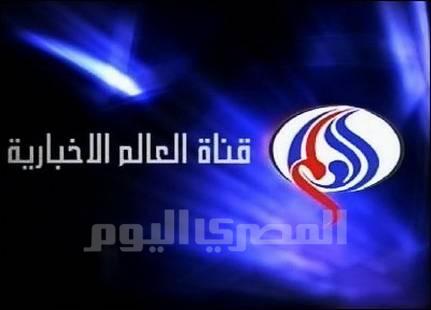 Workers at the Iranian Arabic-language satellite channel Alalam have started a protest outside the Journalists Syndicate in Downtown Cairo, objecting to authorities' decision to shut down the channel's Cairo bureau.
Policemen raided the channel's office on Sunday and confiscated all equipment, claiming that the channel was operating without a license.
Protesters outside the syndicate hoisted banners criticizing the move. Activist Karima al-Hefnawy, who took part in the demonstration, addressed participants saying that Alalam's case is not the first, and was preceded by the closure of Al-Jazeera's Cairo office and assaults on reporters on 4 May during clashes around the Defense Ministry.
She said the incident represents a return to censorship under the pretext of licenses that officials hesitate to issue in order to have an excuse to shut down media outlets.
Meanwhile, Alalam's Cairo office director, Ahmed al-Sioufy, told Al-Masry Al-Youm that the timing of the closure, which coincides with steps being taken towards the establishment of democracy in Egypt, proves that some are attempting to stymie those efforts. He said he had met more than once with officials to ask for an operations license, but said that his request was rejected to facilitate the ability of authorities to shut down the office.
Sioufy said Alalam workers would resort to peaceful escalation by staging more protests, engaging parliamentarians, and going on hunger strikes. "This is not only about our channel, but about media freedom in general."
"The channel has been banned for years in Tunisia and Egypt…after the popular uprisings in both countries, we tried again with officials. Strangely, we were granted licenses in Tunisia, while officials in Egypt told us to wait until after the presidential election."
Edited Translation from Al-Masry Al-Youm