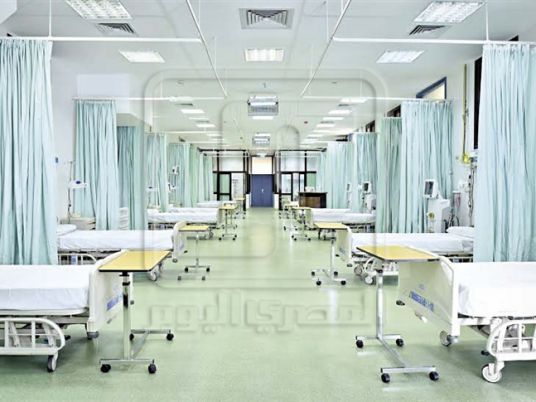 The World Bank announced on Wednesday that a new project with a budget of $530 million will commence to help Egypt achieve it's national goal, aiming to improve health care in the country.
According to a press statement released by The World Bank, this project aims to broaden the family planning strategy, contribute in the fighting against hepatitis C and support the new comprehensive health insurance system.
The statement detailed that the project would improve services in 600 primary health-care facilities and 27 hospitals, in addition to supporting state efforts that aim to execute family planning with a budget of 35 million dollars.
The project will also include examining one million blood units per year, expanding the scope of the hepatitis C vaccine to 35 million people and treating about 1.5 million patients.
The project also includes the screening of 20 million adults for non-communicable diseases.
The duration of The World Bank's project expected to cover five years and will be carried out with the Egyptian Ministry of Health under the supervision of The World Bank.
"This project is aiming at investing in people," said World Bank Regional Director for Egypt, Yemen and Djibouti Asaad Alam. "Improving the health care system will support Egypt's human capital and lay the foundation for growth and prosperity," he added through the statement.
Meanwhile, the Minister of Investment and International Cooperation Sahar Nasr, who also represents Egypt in the World Bank's Board of Governors, said in the same statement: "The project is in line with President Abdel Fattah al-Sisi's vision to invest in the Egyptian people. We welcome the World Bank's support in implementing our ambitious health reform program to improve the standard of living of citizens"
Demand for quality health care services is expected to increase with the recent Comprehensive Health Insurance Act, which the project seeks to achieve.
The Hepatitis C program in Egypt has become a model for developing countries in ensuring that the poorest segment receive modern treatment at a reasonable cost to the state, the World Bank's project is expected to contribute to cost reduction.
The World Bank funds programs and projects to help Egypt reduce poverty and promote common prosperity. World Bank projects focus on social safety nets, energy, transportation, rural water and sanitation, social housing, health care, education, job creation and microfinance.
The Bank's portfolio of investments in Egypt currently consists of 16 projects with total lending commitments of $ 6.69 billion.