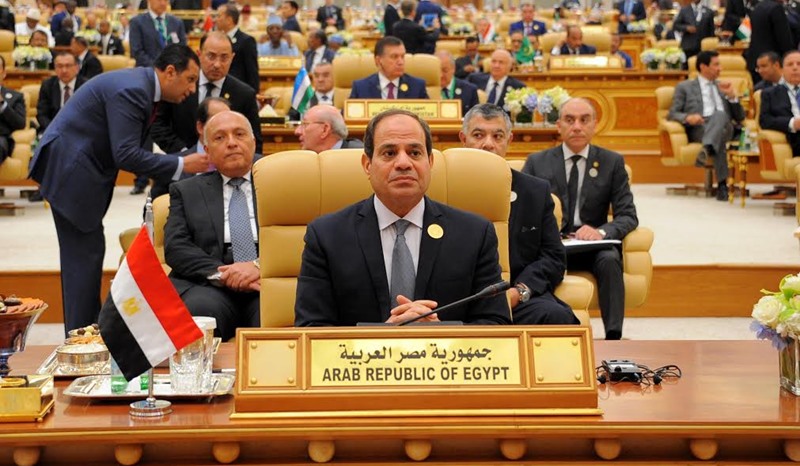 President Abdel Fattah al-Sisi stressed that the world is in dire need of various effective plans to address the root causes of conflict, promote better governance, respect human rights, eradicate poverty and disease, utilize the energy of youth and empower women in order to achieve a better life for all.
"We all have to show solidarity and sincere cooperation to defeat terrorism and fight extremism, racism, discrimination and sectarianism," Sisi said during a speech at the Nelson Mandela Peace Summit of the 73rd United Nations General Assembly.
"Our meeting today is an occasion to confront ourselves with what the international system needs to develop in order to preserve those noble values and goals. Our African continent, to which Nelson Mandela is still a symbol, faces challenges that are fundamental: the need for all our children to receive education that qualifies them for the future, the suffering of our youth from unemployment and advocates of terrorism and extremism who target their minds…the scarcity of water and food, desertification and the weakness of health care," Sisi explained.
Sisi added that mechanisms of international cooperation have flaws that led to the current situation, which Africa is looking forward to change through will, perseverance and courage to make difficult decisions.
"Let us move together and forward to achieve the goals of this historic summit. Let us recall the values and ideals adopted by Nelson Mandela throughout the stages of his struggle, and make our common goal the empowerment of our people for a better future in a more peaceful and stable world," Sisi mentioned.
On the sidelines of his visit to the United States, Sisi met with representatives of the Egyptian-American Business Council, World Bank President Jim Yong Kim, and IMF Executive Director Christine Lagarde.
Sisi said that Egypt has achieved concrete steps in the integrated economic reform program that set out radical solutions to structural economic problems. He saluted the Egyptian people for bearing the burdens of economic reform patiently.
Sisi also met with Lebanese President Michel Aoun at the UN headquarters in New York, and stressed Egypt's support for Lebanon against all forms of sectarian, religious tension and extremism and for upholding the values of moderation.
Edited translation from Al-Masry Al-Youm