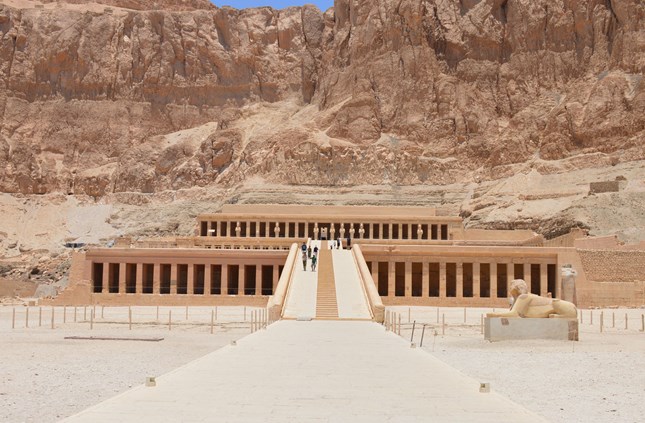 Italian fashion designer Stefano Ricci announced on social media that he would celebrate the 50th anniversary of his brand in the Luxor Governorate.
Minister of Tourism and Antiquities, Khaled al-Anany, said that Ricci will present his latest models in a fashion show in front of the Temple of Hatshepsut in Luxor in March.
Ricci attracts a certain segment of high-spending tourists which the ministry targets, Anany stated.
According to Forbes, "The group (of the brand) is run by founder, president and designer Stefano Ricci, together with his wife Claudia and his two sons, Niccolò (C.E.O.) and Filippo (Creative Director). They are more committed than ever to bringing Italian fashion and lifestyle to the world, with over 65 boutiques internationally, including Flagship Stores in the capital cities throughout the world as well as 19 shop-in-shops."