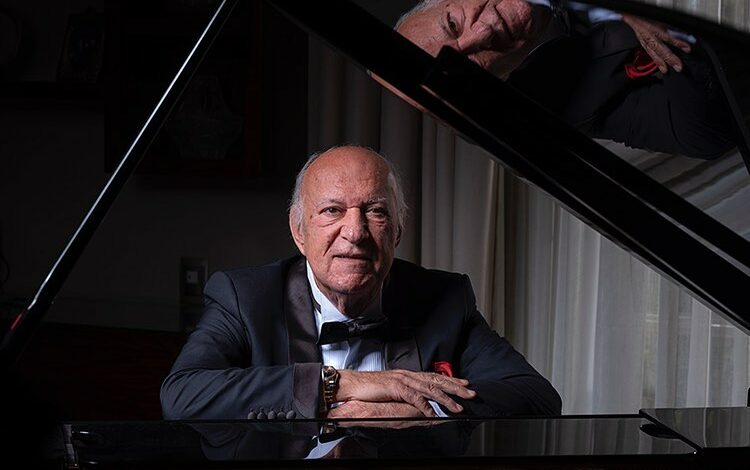 The ZED Park will host a concert for Egyptian veteran musician Omar Khairat on September 23, where he and his orchestra will perform a variety of his outstanding musical work.
The veteran composer is the founder and conductor of the Omar Khairat Band.
In 1959, Khairat joined the Cairo Conservatoire, which is regarded as the premier music conservatory in Egypt.He studied piano and musical theory with Italian Maestro Vincenzo Carro.
After graduating, he continued his studies at the Trinity Laban Conservatoire of Music and Dance in England.
Khairat was born in Cairo and raised in a family of musicians. His uncle, Abou-Bakr Khairat, is a great Egyptian composer of classical music. Abou-Bakr Khairat was the founder of the Conservatoire Institute. Additionally, his grandfather Mahmoud Khairat was a musician, poet, and painter
His compositions have been featured in various, well-known movies and TV shows.
Khairat, whose music is said to bridge the divide between contemporary Egyptian and Western genres, has composed a number of memorable works, including "Al-Khawaga Abdel-Qader" (Foreigner Abdel-Qader), "Enta al-Masry" (You are the Egyptian), al-Bakheel w Ana" (The Scrooge and I), "Dameer Abla Hekmat" (The Conscience of Miss Hekmat, "Eleqaa al-Thany" (the second meeting), "100 Sana Cinema"(100 years of cinema), "Qadeyet Amm Ahmed" (Uncle Ahmed's Case), "Zy Ma Heya Hebaha" (As It Is, Love It), "Fiha Haga Helwa" (It Has Something Sweet).
Tickets are available online.