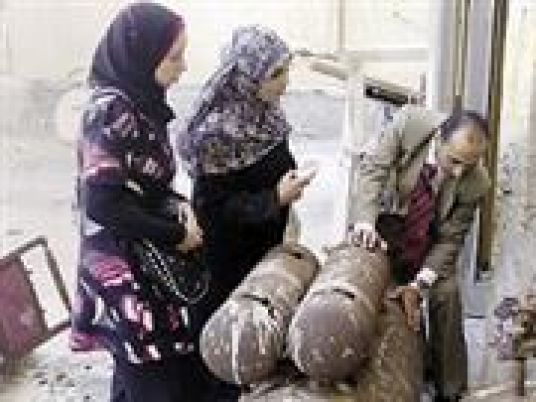 A device used to warn Alexandrian residents of raids during wartime was discovered on the rooftop of a building in the coastal city, the Alexandria Antiquities Department announced.
A woman reported to the police that she discovered a strange, old device on the rooftop of her building in the eastern part of Alexandria. The Antiquities Department dispatched a committee to inspect the device, which turned out to be a warning device against raids.
A committee is inspecting how old the device is in order to determine whether it is an archaeological artifact, said Mohamed Abdellatif, head of the Islamic, Coptic and Jewish Antiquities Sector in the Antiquities Ministry. The device will be displayed in a museum after it goes through a process of restoration.
The device was most probably used to warn Alexandria residents against raids during World War II and the Tripartite Aggression, said the director of the Islamic, Coptic and Jewish Antiquities Sector in Alexandria and the North Coast, Mohamed Metwally.
The device resembles a compressor and has English inscriptions. It is connected to other smaller devices and counters, Metwally added.
Edited translation from Al-Masry Al-Youm