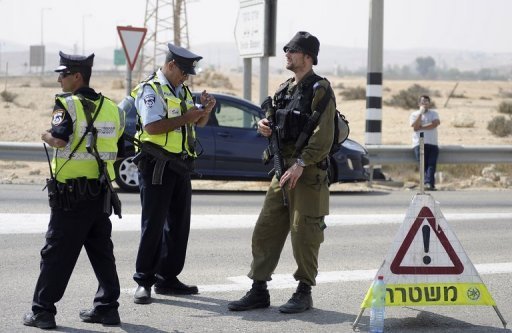 A year after Hamas used cross-border tunnels to launch deadly attacks during the Gaza war, Israel is testing new techniques to detect the hidden passages as a "top priority", sources say, but has yet to announce the system fully operational.
Beyond standard military secrecy, the reticence to trumpet the measures may be to mask lingering short-falls in the system and avoid giving Israelis a false sense of security as they return to homes near the Gaza Strip abandoned during the war.
Israel has been testing half a dozen technologies for spotting movement or cavities below ground, or the resulting disruption of the earth above, using dummy tunnels in a desert base in southern Israel security sources said.
Foreign geologists and surveillance experts have been helping, the sources said, declining to give more details.
The anti-tunnel system is a "top priority" for Israel's Defence Ministry, said one security source involved in the project, adding: "It's working, but it still isn't 100 percent."
Full coverage of the sandy, 65-km (40-mile) border is a tall order, however. For now, equipment can be seen, half-buried, half-exposed, dotted along stretches of the fortified frontier.
Palestinians have long used tunnels under the border with Egypt to subvert the blockade imposed on the Gaza enclave and import scarce goods as well as weapons. During the war of July-August 2014, Hamas used tunnels leading into Israel to infiltrate on four occasions, killing 12 soldiers. Israel said it destroyed 32 tunnels.
The war killed more than 2,100 Palestinians, mostly civilians. Israel lost 67 soldiers and six civilians.
The tunnel raids, combined with cross-border shelling, spooked Israelis living close to Gaza and many fled. Those communities say new residents have been flocking in since quiet was restored.
"The IDF (Israel Defence Forces) are doing their job – this is something we know, and is reassurance enough," said Micky Levy, head of security for the border village Nativ Haasara.
Israeli officials have stemmed public discussion of the anti-tunnel system.
A report on it in the Yedioth Ahronoth newspaper in April prompted the Defence Ministry to investigate who may have leaked information, subjecting several members of staff to lie-detector tests, security sources said.
A foreign official familiar with the matter said Israel preferred to "keep Hamas guessing" while it continues working on the system.
Hamas says it is digging new tunnels – something Israel confirms. Neither side has said whether there currently are tunnels crossing into Israel.