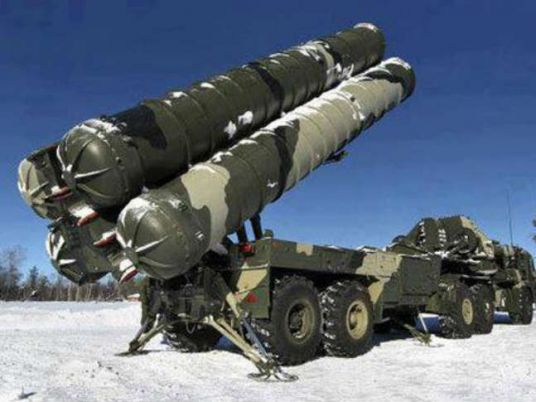 A news report said the Israeli Air Force is facing a new challenge after Egypt has recently received a shipment of S-300 missiles, Russian long range surface-to-air missiles.
The Israeli newspaper Yediot Ahronot's website mentioned Thursday that the Egyptian armed forces have most likely already began deployment of the long-range anti-aircraft batteries across the country.
S-300, which is Russian version of the American Patriot system, can intercept aircrafts at a range of up to 200 km as well as different altitudes at the same time, according to the Israeli newspaper.
Egypt will be the first country sharing border with Israel to introduce such a missile system, it added.
The deployment of the S-300 on a broader area of the region creates a difficult problem for Israeli defense, which will be facing an advanced surface-to-air missile system, according to the report.
Israel and the US have pressured Russia to cancel a former deal over the S-300 missiles between Moscow on one hand and Tehran and Damascus on the other because the deal harmed the superiority of the Israeli air defense in the region, it added.
The report pointed out that Egypt purchased 24 Rafale jets from France after the US delayed the supply of F-16 warplanes and Apache aircrafts to Egypt.
Edited translation from DPA