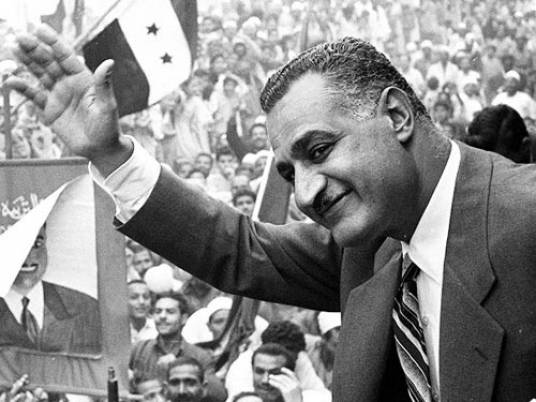 Tensions flared in the Arab sector in northern Israel after a local council named a square after late President Gamal Abdel Nasser.
Yediot Ahronot reported that the square is at Kfar Manda settlement in the Lower Galilee area.
The Hadash, an Israeli left wing political coalition that includes Arabs, suggested to name the square after Nasser despite the rejection of Jewish residents.
Yediot Ahronot described Nasser a one of the most prominent Arab leaders in the 21st Century. A number of residents, according to the Israeli newspaper, launched a campaign to garner the signature of other residents who reject naming the square after Nasser.
"We are not honored to introduce Abdel Nasser's name to the neighborhood," read the petetion signed by protesting residents. The petition suggested naming the square Al-Salam ("Peace" in Arabic).
"We see Nasser as a brave and strong leader who restored dignity to (his) people was keen on their unity," Hadash responded in a statement.
Many, however, disagree due to Nasser's historical treatment of the Jewish population and massive rollback of civil liberties during his tenure as president.
Following the invasion of the Britain, France and Israel of the Suez Canal in 1956, the Egyptian president oversaw the systematic persecution and expulsion of Europeans and Jews residing in the country.
Suspected of being Zionists or spies for Israel, the Nasser government arrested some 1,000 Jews and 500 Jewish businesses were seized by the Egyptian government.
Though many Jews were forcibly expelled from the country, many also left on their own accord, fleeing persecution and a new anti-Jewish sentiment following the creation of the Israeli state.
Edited translation from Al-Masry Al-Youm