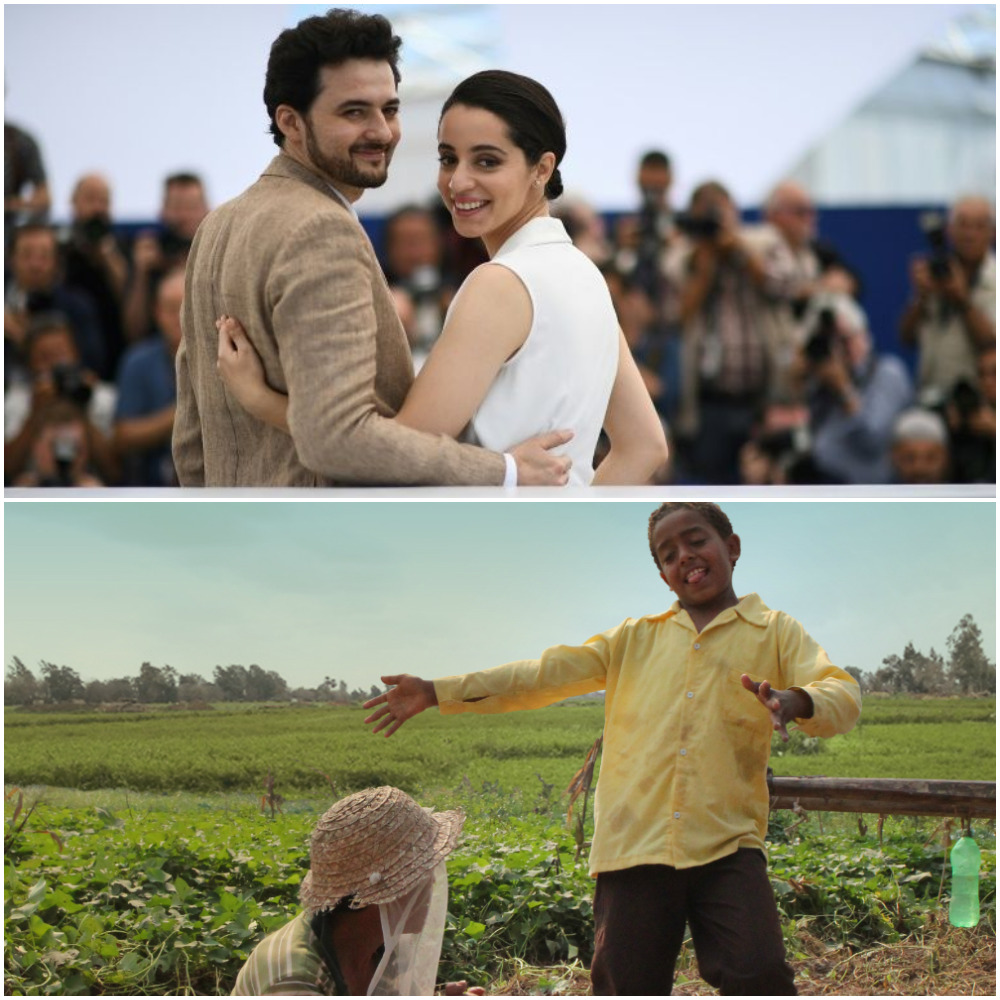 "Yomeddine" director Abu Bakr Shawky won Variety's MENA Talent of the Year Award, announced during the second edition of El Gouna Film Festival (GFF), according to Variety's website.
"I am deeply honored to receive this prestigious award and look forward to showing 'Yomeddine' to audiences around the world," Shawki said during the ceremony, which was attended by esteemed critics, as well as actors Lebleba, Hisham Selim and Youssra al-Lozy.
Shawki expressed hope that he would always be able to make movies which shed light on humanity. However, he explained that "Yomeddine" was not easy to produce, as Shawki was at first unable to find a producer, but he overcame this obstacle with the help of the few who believed in the movie.
Shawki also faced a casting problem as he first tried to cast professional actors but was faced with rejection as they did not trust him as a rookie director, and many expressed doubt towards the film's unconventional story.
President of GFF Intishal al-Tamimi congratulated Shawki on the win, stating it was another successful step for "Yomeddine" and Shawki. However, Shawki believed his movie's nomination for the Oscar's category of "Best Foreign Language Film" is just one step in a long road to the award.
Shawki told Reuters that, "I was honored by the faith that the committee put in me when choosing the movie that will represent Egypt in the Oscars. However, I feel a great deal of responsibility as the road is still long, and the coming phases that the film will go through are dependent upon so many different variables, therefore I cannot predict the outcome."
He added that although an Oscar would be nice, it does not represent the true value of a movie, saying that "Of course every director dreams of the Oscar. However, for me, whether the movie had failed after one cinema showing or got the Oscar, its true value lies in the fact that I believe it is good enough."
"You cannot make a movie to please a jury or a festival," he said, "You make a movie because you believe in it."
"Yomeddine" tells the story of a Coptic leper and his orphaned apprentice who leave their  leper colony for the first time, to begin a journey throughout Egypt to search for what is left of their families. The movie stars Rady Gamal, Ahmed Abdil Hafiz and Osama Abdullah.
The critically acclaimed movie took part in Cannes Film Festival's main competition, where it was awarded the "François Chalais Award." This was the first time any director's first ever production of a kind (in this case, long narrative), was chosen for the main competition.
The movie also had its local premiere in the GFF last Friday. The second edition of the El Gouna festival runs September 20-28.
In September, "Yomeddine" was announced to be Egypt's entry to the Oscar's Foreign Language Film category. It is one of only three Arabic films to make the nominations, the other two being: "The Journey", directed by Iraqi filmmaker Mohamed Jabarah al-Daradji and Raed Andoni's Palestinian documentary "Ghost Hunting".
The final 2019 Academy Award nominees will be announced on January 22 and the winner will be announced on February 24.