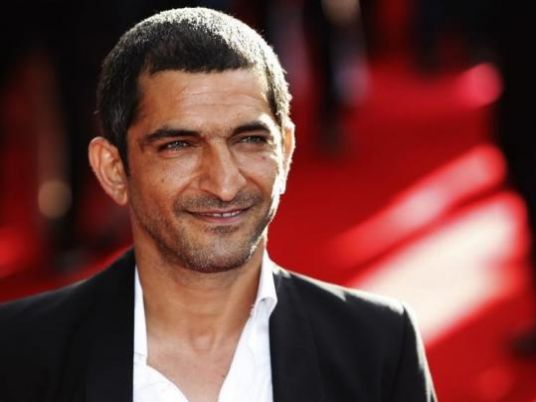 Media host Amr Adib has slammed actor Amr Waked over his tweet criticizing Egyptian women in support of President Abdel Fattah Al-Sisi, which caused backlash.
The Egyptian actor's tweet sparked widespread anger on Twitter.
Adeeb said in his "Al-Hekaya" (the story) program that "They tried to say that Amr Waked, when he wrote the dirty tweet, was drunk. Unfortunately, I am quite sure that Waked was not drunk, and that Waked reached a stage of hatred for this country that makes him unstable."
"I tell you (Waked), that you died, you… and I think this is a clear suicide. You have no place, neither abroad nor at home. I think that tonight you find yourself a bottle of vodka or tequila or throw yourself out of the window… You're done."
Waked deleted the offending tweet, where he questioned how women could support a regime "abusive" to them, and wrote an apology.
He said, "I wrote a bad tweet and deleted it, and I apologize if my expression was bad and if I offended any woman, whether supporting Sisi or not. The issue has nothing to do with freedom of opinion. It is a flaw on my part, and it is not too big for me to apologize. Supporting the regime is a despicable thing, and what I wrote about the others is immoral."
"I am not saying this to please anyone or because of the attack from the flies of the regime. Those are originally hypocritical and defend a corrupt regime, which has long abused women. Those forget that the regime underwent and defended virginity tests for Egyptian women," he added.
In 2017, Egyptian lawyer Samir Sabry sued Waked in military court for voicing his opposition to the parliament's approval over the deal between Egypt and Saudi Arabia regarding the Tiran and Sanafir Islands.   
Winning the Best Actor award at the Dubai Film Festival, Waked is known for noticeable international exposure including starring alongside renowned US actor George Clooney in "Syriana" (2005), Scarlett Johansson in "Lucy" (2014), and in the science-fiction disaster film "Geostorm" (2017).
Waked claimed on his Twitter account in 2019 that he may face up to eight years of prison if he ever returned to Egypt, for charges of "spreading false news and insulting state institutions".