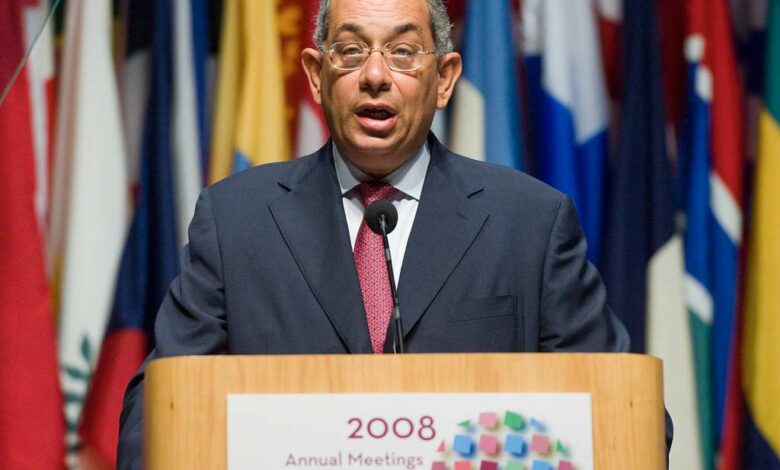 The Cairo Criminal Court on Thursday acquitted former Finance Minister Youssef Boutros Ghali in a retrial on charges of intentional damage to public money.
A court of first instance had ruled in absentia to imprison Ghali for 15 years, dismissing him from his job, and obliging him to return LE 35,791,000, and a fine equal to the value of this amount.
Ghali's attorney, Samir al-Hinnawi, said that this is the last case in which his client is accused.
Hinnawi explained that Ghali was acquitted in the last case, and this verdict now completely absolves him of all accusations.
Ghali obtained the acquittal in the license plates case on November 11, 2022, he added, and also obtained the acquittal in the gas coupons case on April 26, 2021, and an acquittal in the graft case.
The prosecution had charged Ghali with the fact that from 2004-2011, he issued Ministerial Resolution #165 of 2005, according to which certain types of cars seized at the Customs Authority were collected inside a yard attached to the Finance Ministry.
The prosecution had accused Ghali of ordering to dispose these cars without the consent of their owners, by allocating six of them for his personal convoy and 96 cars for other parties.
It turned out that these cars were worth LE 35,791,000, which led to unlawful consumption of these cars and a decrease in their price in violation of the law which requires keeping these cars in their condition to hand them over to their owners after paying the fees or selling them and depositing the owner's share in the treasury of the Customs Authority.