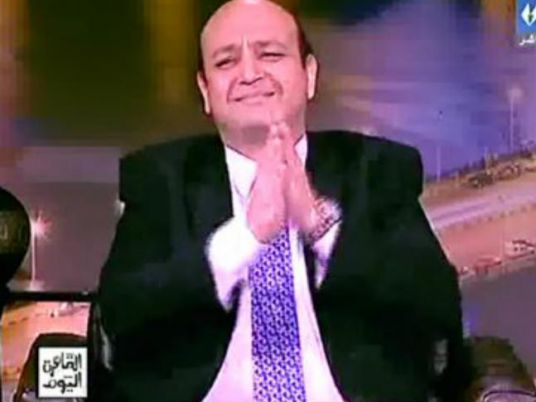 Zamalek Sports Club chief and MP Mortada Mansour is lobbying to ban a TV show ahead of an anticipated interview where sacked team coach Ahmed (Mido) Hossam is presumably going to speak out on Mansour's managerial flaws.
Former Tottenham striker Mido said last Friday on Twitter he was slated for a "historic episode" with Al-Youm channel's Amr Adib on Monday, February 29.
Mansour, an influential lawyer with a well-known ferocious rhetoric and recurrent media battles, stirred controversy within the House of Representatives on Sunday when he called for signatures supporting his call to suspend Adib's show. He accused Adib of insulting the state and the Egyptian people while tackling the recent murder of a driver by a police officer.
Adib, however, making a scathing response, said Mansour was, in fact, seeking to prevent Mido's interview.
"He is working very hard to close the show before Mido's episode next Monday," Adib said on his show late Monday.
"Mortada had contacted the (channel's) administration and threatened to smash the studio (….) show me what you got," Adib ranted, addressing Mansour.
Mido was sacked following the team's 0-2 defeat to arch-rivals Al-Ahly earlier this month, nearly one month after taking over. He reportedly voiced discontent with Mansour who informed media of the removal before addressing him personally.
Earlier this month, and following his ouster, Mido told al-Hayat channel that Mansour had hired a "conjuror" to deactivate what he believed to be spells behind the team's bad results. Mido claimed Mansour used to interfere with the squad's match lineups, excluding some players for allegedly being under the influence of witchcraft.
In statements in July 2015 that followed Zamalek and Al-Ahly's 110th derby and sparked a wave of ridicule by Al-Ahly fans, Mansour accused administrators of his rival squad of adopting witchcraft which, he said, was behind Zamalek's 0-2 defeat in that game .